Air fryer balsamic Brussels sprouts recipe. Learn how to cook easy and healthy brussels sprouts in an air fryer. I used Kyvol Air Fryer to make this yummy recipe.
Air Fryer Balsamic Brussels Sprouts Recipe
You may like as well:
Air Fryer Vegetarian Tso's Cauliflower Recipe
Air Fryer Chili Garlic Tofu Recipe
Air Fryer Crispy Zucchini Fries
Air Fryer Vegetarian Sweet Potatoes
Instant Pot lentil Tomato Soup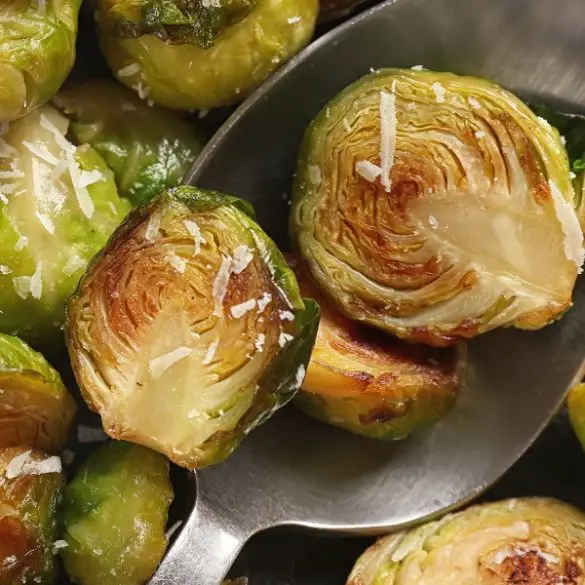 Ingredients
1 pound (480 g) Brussels sprouts, ends removed, cut into pieces

2 tablespoons (30 ml) olive oil

1 tablespoon (15 ml) balsamic vinegar

kosher salt and freshly ground black pepper, to taste

shredded Parmesan (optional)
Instructions
Place Brussels sprouts in a large bowl. Drizzle with olive oil and balsamic vinegar.
Sprinkle with salt and black pepper. Stir well to combine.
Preheat your air fryer to 400º F (200º C) for 5 minutes.
Place seasoned sprouts in the air fryer basket. Fry at 360º F (180º C) for 15-20 minutes, shaking and stirring halfway through.
Sprinkle with shredded cheese.
Serve hot, adding more seasoning, if needed.