Air fryer gingerbread cake. This gingerbread cake recipe is easy to make and has the perfect texture, moist and not dry.
Gingerbread cake is a traditional Christmas dessert. But what if you want to make it year-round? This air fryer gingerbread cake recipe will help you do that. It's baked in the oven, not fried, and it's perfect for any time of the year.
Health Benefits of Air Frying at Home
Air frying is a healthier alternative to deep frying. It is easy to use and can be done at home.
Air frying works by circulating hot air around the food, using a fan or convection currents. This method of cooking has been used for a long time in commercial kitchens but has now been made available for home use.
There are many benefits of air frying at home. The most obvious one is that its much healthier than deep-frying, which usually involves high levels of oil and fat. Air-fried food is also lower in calories and fat levels, so it can be enjoyed guilt-free!
How to Make Air Fryer Gingerbread Cake
Air fryers are cooking appliances that use convection technology to cook food by circulating hot air around it. The great thing about this type of cooking is that it is healthier than deep frying and you can get the same crunchy texture as deep frying.
If you love gingerbread and have an air fryer, then this recipe is for you! This recipe will show you how to make a delicious and healthy gingerbread cake in the air fryer. It's so easy to make and it only takes 20 minutes in total!
The Air Fryer Gingerbread Cake Recipe:
-Mix together in a bowl: the flour, baking soda, salt, and ground ginger -In another bowl mix together the dry ingredients: the egg, molasses, sugar, buttermilk, and butter. -Add dry ingredients to wet ingredients and mix until combined -Pour batter into greased pan or greased parchment paper in an air fryer basket (optional) -Cook for 20 minutes at 320 degrees or until golden brown.
Air Fryer Gingerbread Cake
You may also like:
Instant Pot Savory Shepherds Pie Recipe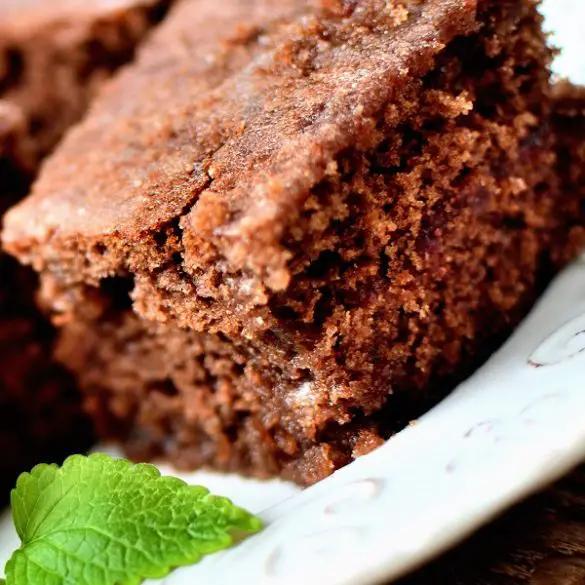 Ingredients
2 cups all-purpose flour

1 teaspoon salt

1 teaspoon baking soda

1 teaspoon ground ginger

1 cup (250 ml) molasses

1 large egg, beaten

1/4 cup granulated sugar

1 cup (250 ml) buttermilk

3 tablespoons unsalted butter, melted
Instructions
In a large mixing bowl, combine the flour, baking soda, salt, and finger. Mix well.
Stir in the egg, molasses, sugar, buttermilk, and butter.
Mix well to get to form a batter.
Grease your baking pan with olive oil spray. Pour the batter into the prepared pan, then place it in the air fryer.
Fry at 320 F (160 C) for 20 minutes, or until a toothpick inserted into the center of the cake comes out clean.
Remove the baked cake from the fryer and transfer it to the cooling rack. Allow it to cool.
Serve and enjoy!