The best strawberry smoothie recipe. A very easy and healthy non-alcoholic mixed drink. Ready in a few minutes! Do you like smoothies and non-alcoholic mixed drinks? So, you may also like Chocolate Cookie Milkshake Recipe
Ingredients You Need to Prepare Strawberry Smoothie
Fresh strawberries, milk, low-fat yogurt. Whipped cream for topping (optional) You can also use other flavored yogurts such as banana cream pie or mixed berry.
Do you have a party and looking for more healthy and delicious appetizers, mixed drinks, cocktails or snacks? We have a huge collection of them- elegant appetizers, alcoholic cocktails, healthy smoothies, milkshakes, easy snacks, and much, much more. Please check it out-Party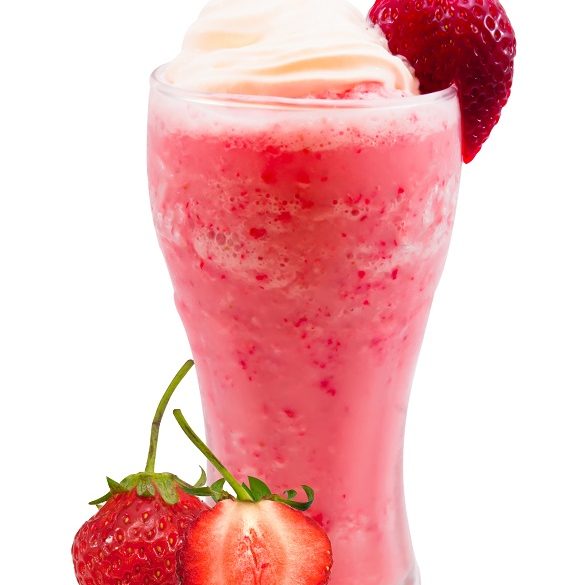 Ingredients
2 cups (500 ml) fresh strawberries

1 cup (250 ml) low-fat milk

2 containers (6 oz (180 ml) each) low-fat yogurt

whipped cream for topping (optional)
Instructions
Place fresh strawberries in a strainer, then rinse under cold running water. Pat dry with paper towels.
In a blender or food processor, combine strawberries (reserving 4 of them for garnish), milk, and yogurt. Blend until smooth.
Pour the mixture into cocktail glasses. Top with whipped cream (optional) and garnish with reserved strawberries. Enjoy!