Baked cranberry-pumpkin muffins recipe. As Thanksgiving approaches, cranberries and pumpkin are always in my thoughts. A very popular, easy and delicious dessert. Use frozen cranberries because easiest to halve them. Are you looking for more delicious dessert recipes? try to prepare Baked Apple Strudel Dessert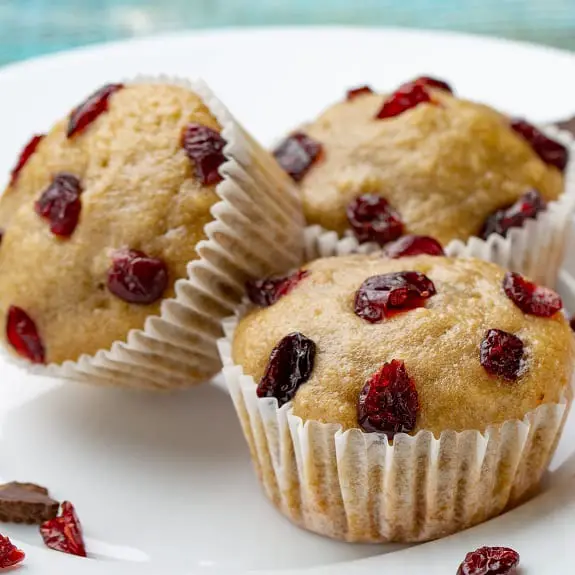 Ingredients
2 cups (500 ml) all-purpose flour

1 cup (250 ml) whole-wheat flour

1 cup (250 ml) granulated sugar

1 1/2 teaspoons (ml) cinnamon

1 teaspoon (5 ml) baking powder

1 teaspoon (5 ml) baking soda

3/4 teaspoon (4 ml0 allspice

1/2 teaspoon (3 ml) salt

1/2 cup (125 ml) melted butter or margarine

2 1/2 cups (625 ml) thick pureed pumpkin

2 large eggs, lightly beaten2 cups (500 ml) cranberries, cut into halves
Instructions
Preheat your oven to 350º F (175º C).  In a large mixing bowl, combine all dry ingredients. Stir well.
Add the butter or margarine, pumpkin puree, and beaten eggs. Beat until all ingredients are moist, then stir in cranberries. Spoon the batter into 24 greased muffin cups.
Place muffin cups in the preheated oven and bake for 40 minutes or until a toothpick inserted into the center of muffins comes out clean.