Crock pot lemon-garlic chicken recipe. Boneless and skinless chicken breasts with garlic, spices, and lemon juice cooked in a slow cooker.
You may also like Chicken Cacciatore, another healthy and yummy chicken recipe cooked in a crock pot.
Crock Pot Keto Lemon-Garlic Chicken Recipe
This dish contains only 2 g net carbs per serving.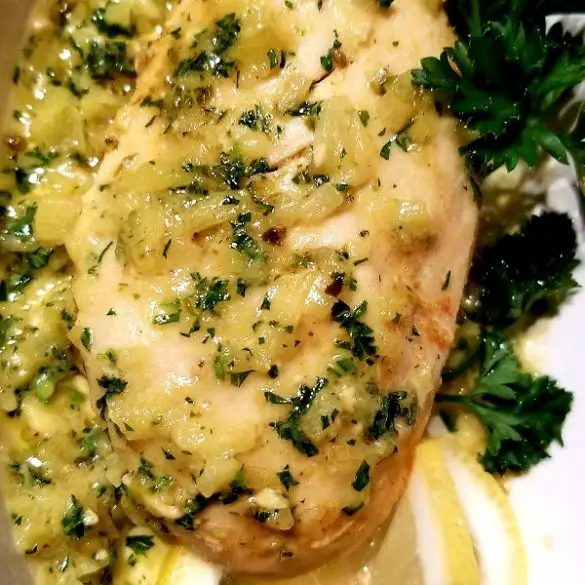 Ingredients
4 boneless and skinless chicken breasts

1 teaspoon paprika

1 teaspoon dried thyme

2 teaspoons salt

1 teaspoon freshly ground black pepper

6 cloves garlic, peeled and minced

1 tablespoon lemon zest

1/2 cup (125 ml) freshly squeezed lemon juice

1 cup (250 ml) low-sodium chicken broth
Instructions
In a small mixing bowl, combine the paprika, dried thyme, salt, and black pepper.
Mix well and set aside.
Wash chicken breasts under cold running water, then pat them dry with paper towels.
Season both sides with the dry spice mixture. Place in the slow cooker.
Add remaining ingredients.
Cover the pot and cook on low-heat setting for 4-6 hours or until chicken is tender.
Notes
Do not cook chicken breasts on high-heat setting, as they will dry out. Use boneless and skinless chicken thighs as substitute.