Slow cooker bread and butter pudding. This traditional British dessert is sweet and rich, and it's ready when you are. Thanks to the slow cooker, you can serve this comforting bread pudding for a holiday or any evening dinner.
Slow Cooker Bread & Butter Pudding Recipe–3 Ways
The slow cooker is one of the most popular kitchen gadgets. It is not only for soups and stews, it can also be used for cakes, breads, and desserts.
This recipe is a perfect example of how versatile the slow cooker can be. It takes some time to prepare but it will save you a lot of time later on. You can make this pudding in 3 different ways: with bread, with cake or with both!
Ingredients
2 eggs
2 teaspoons of vanilla extract
a dash of salt1/4 cup sugar (or substitute with honey)
1/4 cup evaporated milk
2 tablespoons butter, melted
3/4 teaspoon ground cinnamon
a dash of nutmeg
1 tsp ground ginger
3 cups whole milk
3 cups heavy cream vanilla ice cream (optional)
Instructions:
Preheat the slow cooker on low and add the milk, cream, butter, eggs and vanilla extract. Stir until combined and then mix in the salt, sugar or honey. Add in the cinnamon, nutmeg and ginger. Cook for about 2 hours per layer for a softer pudding or 3-4 hours per layer for a firmer pudding. Once done cooking stir in 1 cup of ice cream to each bowl. Serve with a sprinkle of cinnamon on top!
Slow Cooker Bread and Butter Pudding
You may also like: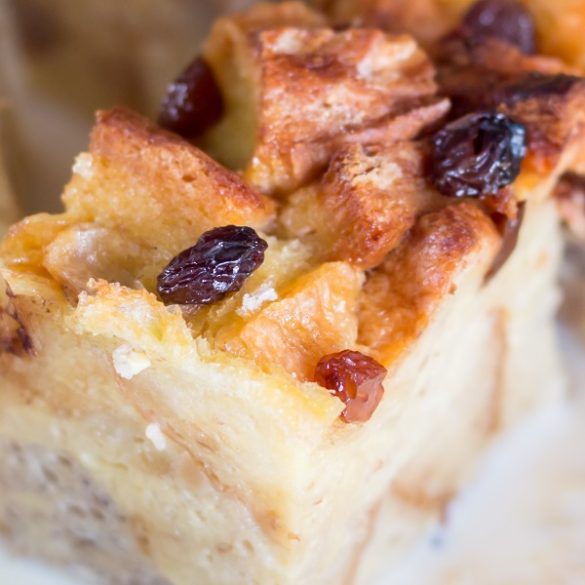 Ingredients
8 cups cubed French bread

1/2 cup raisins

2 cups (500 ml) milk

4 eggs, beaten

1 cup granulated sugar

1/4 cup unsalted butter, melted

1 teaspoon ground cinnamon

1/2 teaspoon vanilla

1/4 teaspoon ground nutmeg

1/8 teaspoon salt
Instructions
Grease a slow cooker with nonstick cooking spray.
Place cubed bread and rasing in the greased cooker.
In a medium mixing bowl, combine the remaining ingredients. Whisk well.
Pour the mixture over the bread and raisins. Toss well to evenly coat. Allow it to stay for 10 minutes, then toss again.
Cover the pot and cook on a low-heat setting for 2½-3 hours, or until the toothpick inserted in the center comes out clean.
Serve warm.