Slow cooker Victoria sponge cake. This Victoria sponge cake is a twist on a traditional British treat. The moist, light, and fluffy sponge is delicately layered with jam and cream and then slow-cooked for hours to perfection.
Why Should You Try Making a Victoria Sponge Cake?
If you love baking, this is the perfect recipe for you. It is a classic cake that has been around for a long time and is loved by many people. It is easy to make and doesn't require a lot of time in the kitchen.
The Victoria sponge cake was named after Queen Victoria because it was served at her wedding breakfast in 1840. This cake has been popular ever since because it's so delicious, moist, and fluffy.
How to Make Your Own Variations of the Traditional Victoria Sponge Cake
There are a few ways to make your own variations of the traditional victoria sponge cake. You can add vegan ingredients, savory ingredients, or even a mix of both.
Variations have been around for a long time and there are many different versions of them. But some people prefer to do it the traditional way and not add anything else in.
One such variation includes a few drops of vanilla extract in the cake batter, which is said to enhance the flavor.
Another variation includes adding almond extracts and lemon flavoring into the cake mixture, which is said to give it a buttery-buttery taste.
Some people also use orange juice instead of milk, giving it a citrus flavor that's slightly different from other cakes.
Lastly, these types of sponges can also use chocolate chips added in as well.
Slow Cooker Victoria Sponge Cake
You may also like;
Slow Cooker Bread and Butter Pudding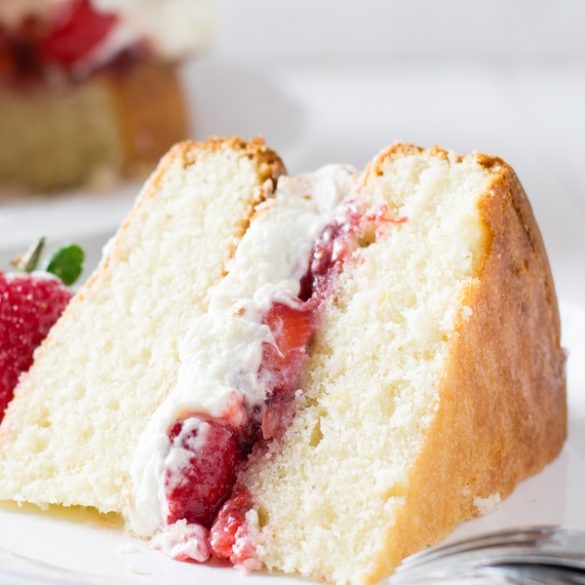 Ingredients
5 oz (150 g) self-raising flour

5 oz (150 ml) unsalted butter

5 oz (150 g) caster sugar

1 teaspoon baking powder

3 medium eggs, beaten

1 tablespoon milk

To Make a Filling:

strawberry jam

whipped cream

fresh strawberries
Instructions
Grease and line the bottom of your slow cooker pot.
I used two large cake cases in a round slow cooker with approximately 3½ L capacity.
In a large mixing bowl, combine the flour, caster sugar, butter, eggs,baking powder, and milk. Using a hand mixer, mix until well combined.
Pour the mixture into the prepared cooker. Before you put the lid on, put a tea towel or some squares of kitchen roll under the lid to catch drips. Fold the side over the top of the lid so it goes over it.
Cook on a high-heat setting for 1½ hours.
Turn off the slow cooker and open the lid.
Using a cake tester or skewer, check that the cake is cooked through, and remove the pot from the slow cooker once you find it clean. Allow the cake to cool.
When you're ready to serve, slice it in half, and fill it with a layer of strawberry jam and a layer of whipped cream.
Pour the remaining whipped cream on top and decorate with sliced strawberries.