Slow cooker treacle sponge. A treacle sponge is a light, spongy sponge cake that is cooked slowly (i.e., in a slow cooker) over a long period of time. This recipe produces an airy and delicate sponge, with the perfect amount of sweetness.
What is in a Treacle Sponge?
A treacle sponge is a traditional British dessert that is typically served for Christmas. It is a light sponge cake that is soaked in treacle and golden syrup, which makes it moist and delicious.
Slow Cookers for Desserts?
Slow cookers are a go-to for many people who want to make healthy meals at home. They are easy to use, and they don't require a lot of attention.
A slow cooker is a type of cooking appliance that heats food slowly at low temperatures, which allows more time for the flavors of the ingredients to blend together and produce a richer taste.
A crock pot is a type of slow cooker that cooks food while it sits in its own liquid. It's also called a "slow cooker" because it cooks food slowly by using low heat over an extended period of time.
What are some good desserts you can make in your slow cooker?
Slow Cooker Variations of the Treacle Sponge Recipe
The following recipes are some of the most popular variations of this recipe.
This treacle sponge can be made vegan, gluten-free, and paleo. It's a great dessert to make if you have guests with different dietary restrictions.
The following recipes are some of the most popular variations of this recipe: vegan, gluten-free, and paleo. The sponge can be iced with any type of icing sugar and a variety of toppings.
The most popular topping is lemon curd, which is made by combining equal amounts of lemon juice, sugar, butter, and eggs. Sweetened condensed milk is another option for the icing.
Slow Cooker Treacle Sponge
You may also like: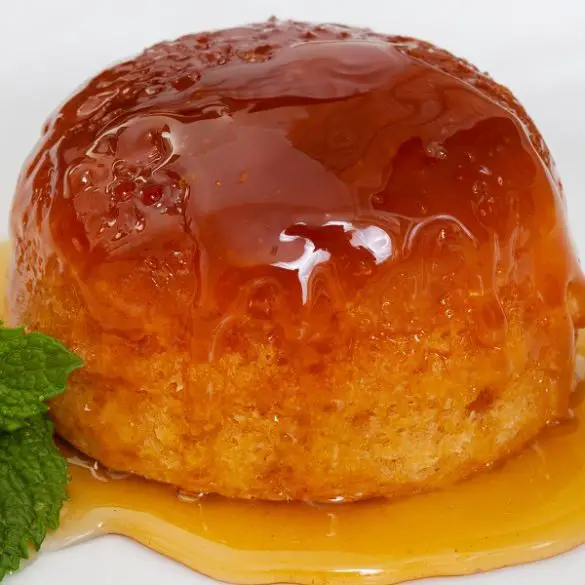 Ingredients
1 cup (250 ml) golden syrup

6 oz (180 g) unsalted butter, softened

6 oz (180 g) self-raising flour

4 oz (120 g) caster sugar

3 large eggs, lightly beaten

freshly squeezed juice of the half lemon

1/3 teaspoon vanilla essence

1 tablespoon milk
Instructions
Depending on the number of ramekins or slow cookers you have, you can cook 2-4 at a time.
Lightly grease each of the ramekins with butter, then pour 2 tablespoons of golden syrup into the bottom of each dish.
In a mixing bowl, combine beaten eggs, butter, sugar, and 3 tablespoons of syrup. Stir well.
Sift self-raised flour into the egg mixture and fold in. Stir in the lemon juice, vanilla essence, and milk.
Spoon the mixture into each greased ramekin, filling to 1/2 hinge (1.25 cm) below the rim.
Now, take a sheet of cling film and place it over the top of the puddings. Twist the ends together to secure them in place.
Carefully transfer the dish to a slow cooker and add hot water to the slow cooker to reach ¾ of its height.
Close the pot and cook on a high-heat setting for 1½ hours.
The sponges should be cooked (press to check if they bounce back) before being turned out from the ramekins. This can be done by running a knife around the edge of each ramekin.
If the pudding sticks to the ramekin, tap the bottom of it.