Slow cooker peach jam. Homemade jams are the best. It's so satisfying to take a jar of jam or jelly out of the fridge and know that it was made by you.
Why You Should Own a Slow Cooker
Slow cookers are a great way to save money, eat healthier, and enjoy a home-cooked meal.
The crockpot is the perfect tool for people who want to cook healthy but don't have the time. By cooking food at a low temperature for hours on end, it retains nutrients better than any other cooking method.
It also allows you to spend less time in the kitchen and more time with your family or friends!
Why is Slow Cooked Peach Jam the Best & What are the Benefits?
Jam is one of the easiest things to make and with a slow cooker, it's even easier. The best part about jam is that you can use any fruit or fruit combination you want.
Slow-cooked peach jam is one of the best jams because it uses fresh peaches and has a nice sweet flavor without being too tart. It also has a great texture because the peaches are cooked for hours instead of minutes.
The benefits of making this jam in your crock pot are that it doesn't require any stirring, there's no risk of burning, and you can do other things while it cooks.
What You'll Need to Create The Best Peach Jam Recipe
This recipe is for a peach jam that is made in the slow cooker. It's a great way to make jam because you don't have to stir it constantly. You just put all of the ingredients into the slow cooker, turn it on low and let it cook for 6-8 hours.
The ingredients needed are:
– 4 pounds of peaches
– 3 cups sugar
– 6 tablespoons of no-sugar-added fruit pectin
-freshly squeezed juice of 1 lemon
Slow Cooker Peach Jam
You may also like:
Slow Cooker Beef Biryani Recipe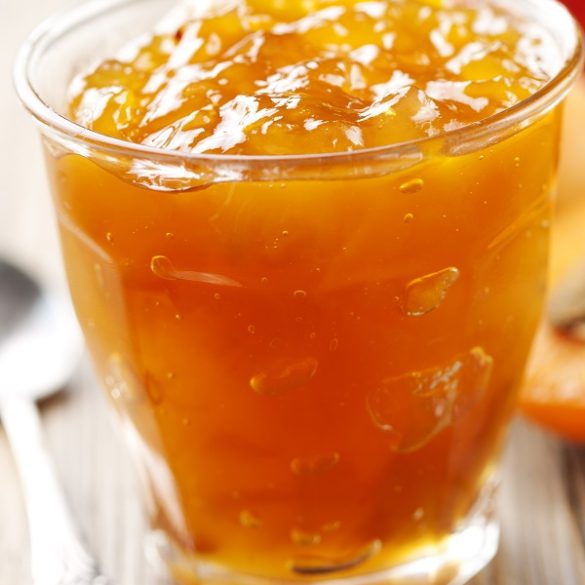 Ingredients
4 pounds (2 kg) of fresh, ripe peaches, peeled, pitted, and sliced

3 cups sugar

6 tablespoons of no-sugar-added fruit pectin

freshly squeezed juice of 1 lemon (1/4 cup (60 ml))
Instructions
In a slow cooker, combine all ingredients. Stir well.
Cover the pot and cook on a low-heat setting for 8 hours.
Turn off the cooker and open the lid. mash the jam to desired consistency.
Cool it and serve.