Air fryer welsh rarebit. Welsh Rarebit is a popular dish in Wales, the United States, and other countries. The dish consists of a slice of bread topped with cheese sauce and either Welsh rabbit or kipper (i.e., smoked herring), the latter being a more common flavoring.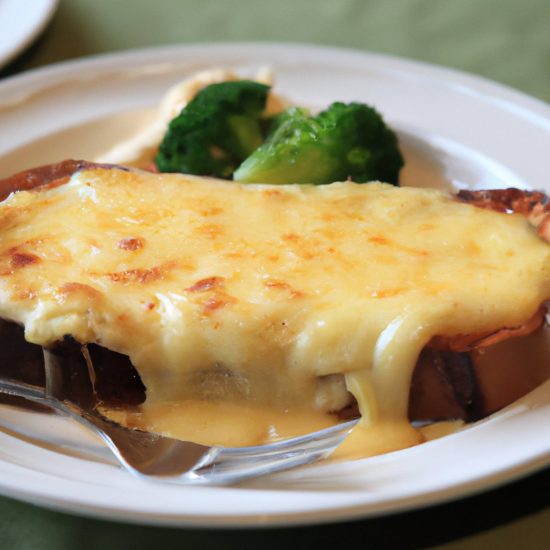 It is unclear when Welsh Rarebit was first created, but the earliest known recipe was published in "The Book of Household Management" by Mrs. Isabella Beeton in 1861.
In the United States and Canada, Welsh rarebit is traditionally served on toast with a garnish of either ketchup or some other sauce (e.g., horseradish).
In Argentina and Uruguay, it is usually served on toast points with ketchup or tomato sauce or both.
In the United Kingdom and Ireland, Welsh rarebit is traditionally served on toast with pickled gherkins.
This is a savory dish consisting of bread toasted in butter or oil and then toasted over an open flame before being topped with cheese and melted in a skillet. The dish can be made as a sandwich (as it typically is in the United States), which consists of two slices of bread that form the base of the sandwich, and the melted cheese is put on top of just one slice.
The other slice serves as the "tortilla" or "griddle" and is used to melt the cheese. Welsh rarebit originated in Wales in the Victorian era, with Welsh immigrants bringing their recipe with them to England. It may have been a variant of a dish called Welsh rabbit, which would prepare rabbit meat with onions and seasonings such as cayenne pepper, mustard powder, or Worcestershire sauce in a skillet and then served with toast.
It is sometimes topped with a fried breaded egg or crumbled bacon.
Air Fryer Welsh Rarebit
You may also like:
Slow Cooker Victoria Sponge Cake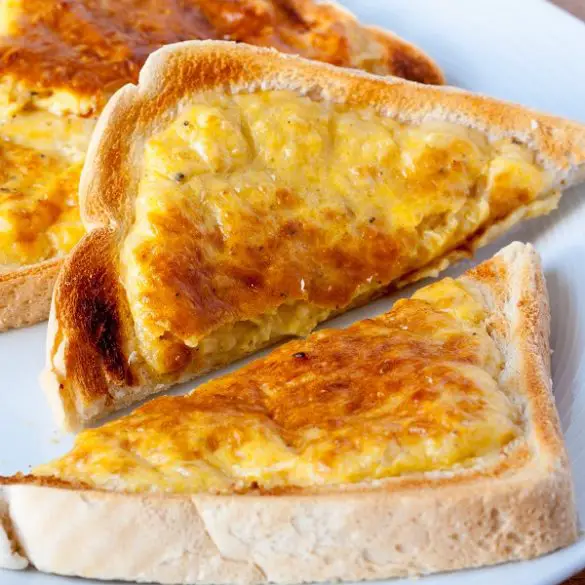 Ingredients
1 pound (480 g) of fresh white bread, sliced

3 slices of cheese

2 oz (60 g) soft cheese
Instructions
Preheat an air fryer to 360º F (180º C).
Spread a layer of soft cheese onto the bread slice, then p[ush down the cheese slices on top of the soft cheese.
Transfer cheese sandwiches to the air fryer basket.
Fry at 360º F (180º C) for 3 minutes, or until the cheese is melted and golden brown.