Instant pot porridge recipe. It's a fast, easy and healthy porridge for breakfast. Combine oats, mashed banana, dried cranberries, cinnamon, and coconut oil in the pot. Add water and cook for 5 minutes or until desired consistency is reached.
Why Instant Pot Porridge?
We all know that porridge is a hearty and healthy breakfast. And now, it can be made in an instant with an Instant Pot!
Why the Instant Pot is the Best Way to Make Breakfast
The Instant Pot is a pressure cooker that makes it possible to cook food quickly and conveniently.
The best thing about the Instant Pot is you can use it for more than just cooking food. You can also make delicious desserts and even use them as a slow cooker!
The Best Ways To Get Creative With Your Instant Pot Porridge Recipe
Porridge is a great breakfast option and has many health benefits. But, the same old porridge with milk and sugar can get boring after a while. That's why we've compiled this list of creative ways to make your porridge more interesting.
1) Gluten-free Porridge: Add oats, rice flour, almond milk, coconut sugar, cinnamon, and vanilla extract to the pot for a gluten-free version of this dish.
2) Vegan Porridge: Oats are naturally vegan so you don't have to worry about adding any animal products to your recipe.
3) Avocado Porridge: Mash up half an avocado with some milk or water and add it to your pot for an extra healthy twist on this dish.
4) Protein Porridge: For a high-protein breakfast, add mashed chickpeas or black beans to your porridge.
Instant Pot Porridge Recipe
You may also like:
Instant Pot Greek Yogurt Recipe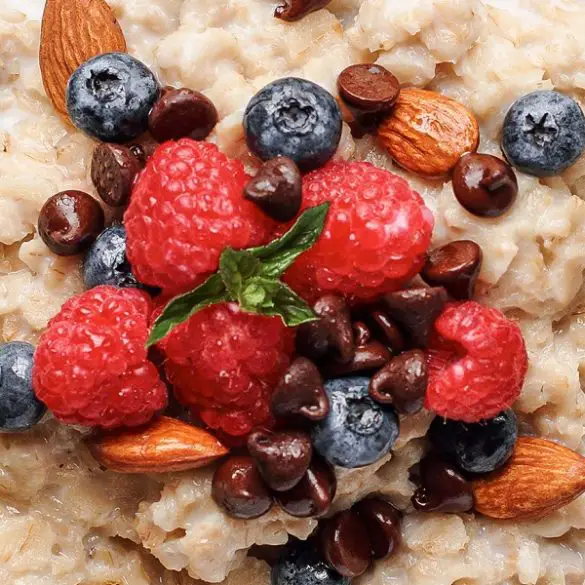 Ingredients
1 teaspoon coconut oil

2/3 cup oat porridge

2 cups (500 ml) of water

Toppings:

raspberries

almonds

blueberries

chocolate
Instructions
In an electric instant pot, combine the coconut oil and porridge. Add 2 cups (500 ml) of water and stir well,
Close the pot and lock the lid.
Set the machine to cook to high pressure. Set the timer to cook for 15 minutes.
Using the Quick Release method, bring pressure to normal. Carefully unlock and open the lid.
Divide cooked porridge into individual bowls and serve with your favorite berries, fruits, and nuts.
Enjoy!