Crockpot Irish soda bread with raisins. Whip up this easy, classic Irish soda bread with raisins in no time! The slow cooker does the hard work for you, and you'll have a delicious homemade loaf of bread.
Enjoy the traditional flavors that have been passed down through generations. This easy Crockpot Irish soda bread is perfect to enjoy with a hearty pot of homemade soup!
What is Irish Soda Bread & Why is it so Delicious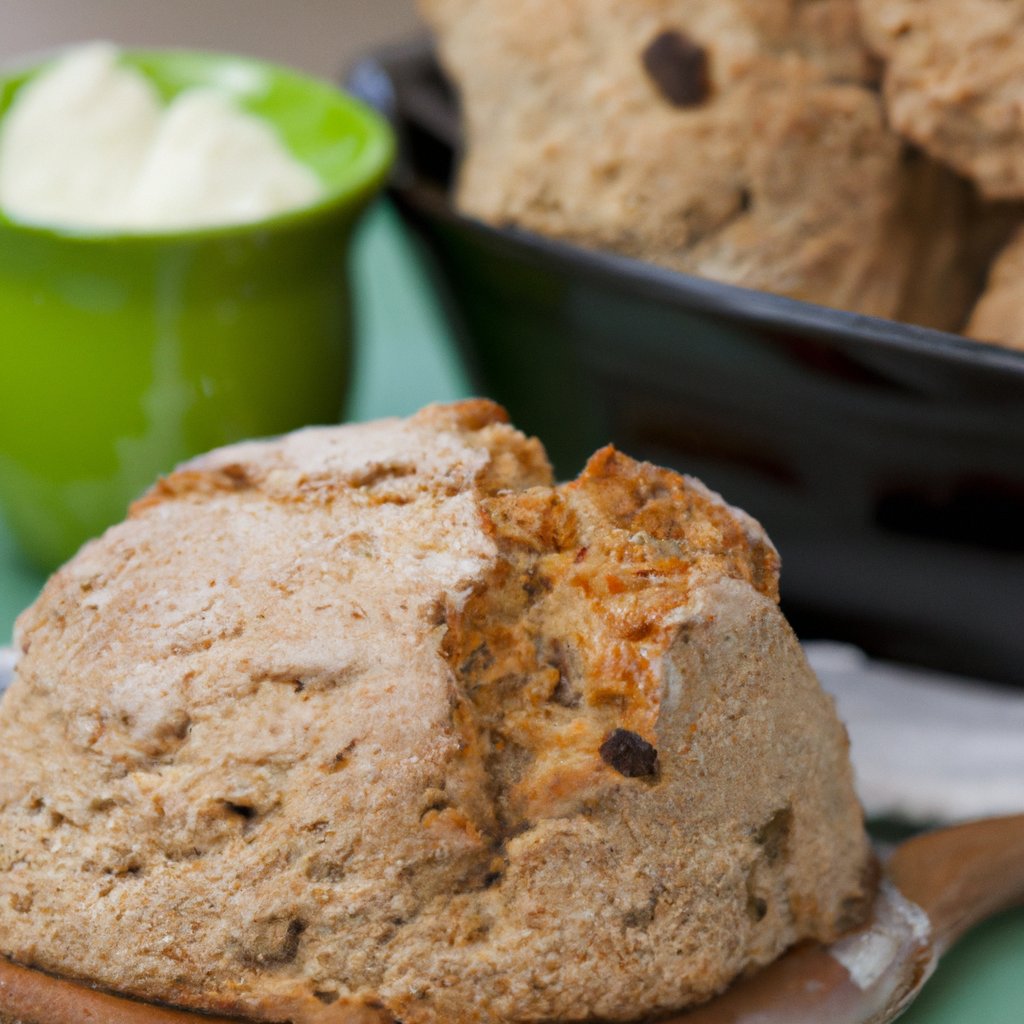 Irish Soda Bread is a traditional Irish bread that has been around for centuries. It is made using simple ingredients like flour, baking soda, salt, and buttermilk. This combination of ingredients produces a light and fluffy loaf that has a slightly sweet flavor and a crunchy crust. The addition of raisins or currants gives it an extra bit of sweetness, making it even more delicious.
Irish Soda Bread is easy to make in the comfort of your own home with just basic kitchen equipment such as a crockpot or oven. It's also incredibly versatile – you can customize it to your taste by adding different ingredients like nuts or dried fruits. No matter how you make it, this simple yet delicious bread will become an instant family favorite!
The Benefits of Making Irish Soda Bread in a Slow Cooker
Irish soda bread is an easy and delicious way to make a healthy meal. It is also a great way to get creative with your baking. Making Irish soda bread in a slow cooker offers many benefits, such as convenience, speed, and healthiness. With the slow cooker, you can make a delicious loaf of Irish soda bread with minimal effort and time.
The slow cooker also allows you to add healthy ingredients like raisins for added flavor and nutrition. By making Irish soda bread in a slow cooker, you can enjoy a warm, delicious loaf of bread without the hassle of traditional baking methods.
The Benefits of Including Raisins in Your Irish Soda Bread Recipe
Raisins are a great addition to any breakfast recipe, and including them in your crockpot Irish soda bread can be an easy way to increase the nutritional value of your morning meal. Not only are raisins packed with essential vitamins and minerals, but they also contain antioxidants that can help protect against various diseases and illnesses.
Additionally, raisins have a naturally sweet flavor that can add an extra layer of flavor to your breakfast recipes. With the added health benefits of including raisins in your crockpot Irish soda bread recipe, you can enjoy a nutritious and delicious breakfast any day of the week!
Crockpot Irish Soda Bread with Raisins
You may also like:
Instant Pot Cajun Rice and Sausages
Slow Cooker Zoodles in Meat Sauce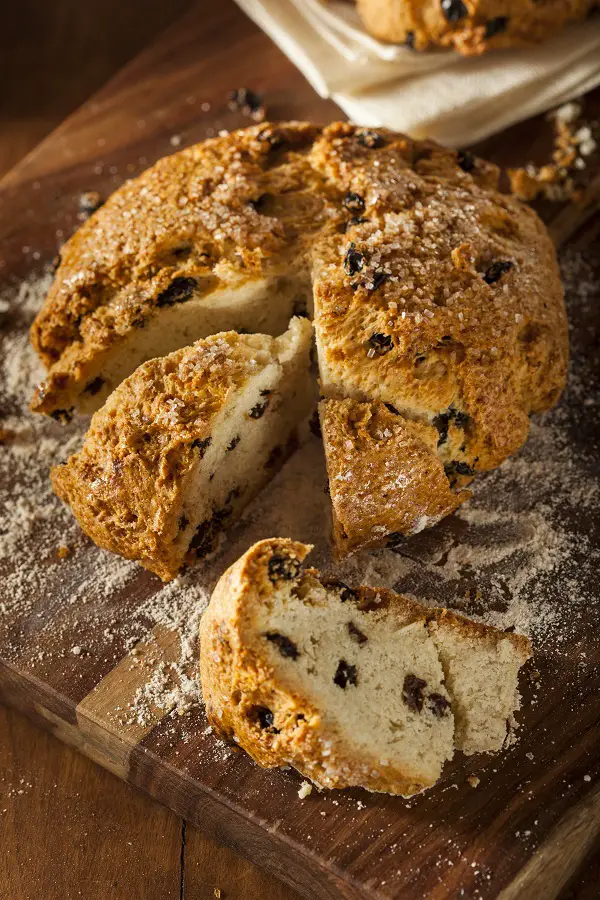 Ingredients
1 large egg, beaten

16 oz (480 ml) sour cream

1/4 cup (60 ml) unsalted butter, melted

1/4 cup packed brown sugar

3¾ cups all-purpose (plain) flour

1 teaspoon baking soda

1/2 teaspoon salt

1 cup raisins
Instructions
In a mixing bowl, combine the egg, sour cream, butter, and sugar. Mix until well blended. In a large mixing bowl, combine the flour, baking soda, and salt. Stir well, then add the sour cream mixture along with the raisins. Stir until the mixture forms a soft dough. Transfer the dough to a lightly floured board and knead the dough gently and consistently up to 10 times, or only until it is smooth and not sticky. Take care not to over-mix it.
Start with a ball of dough and place it in an oil-sprayed 4-quart (4 L) slow cooker.
Slice the top of your dough with a sharp knife, ensuring you are cutting into a depth of 1/4 inch. Create an 'x' shape with your cuts.
Cover the pot and cook on a high-heat setting for 2¾-3 hours, or until a toothpick inserted in the center comes out clean.
Turn off the crockpot and open the lid.
Allow the bread to sit for 10 minutes. Then, use a knife to release the sides of the slow cooker and move it over to a wire rack. Let it cool off a bit and cover it with its lid.