Spicy caramelized pecan appetizer recipe. Use it as a salad ingredient, fruit salad garnish, or a finger-food. Are you looking for more easy and delicious appetizers? Try to prepare Roasted Chickpeas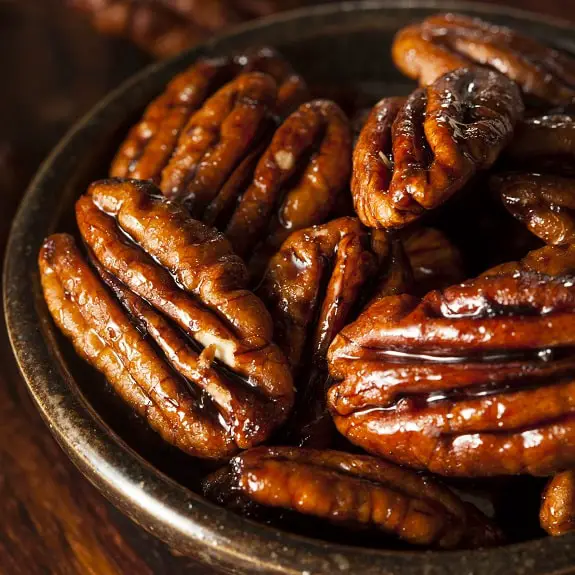 Ingredients
2 cups (500 ml) pecan halves

water to cover

2 tablespoons (30 ml) butter

3 tablespoons (45 ml) granulated sugar

1/4 teaspoon (1 ml) salt

1/4 teaspoon (1 ml) cayenne pepper
Instructions
Place the pecans in a large nonstick skillet. Pour water over to cover peans completely. Bring to simmer over high heat.
Remove simmered nuts from the heat, then drain and set aside.
In another nonstick skillet, melt the butter over medium-high heat. Once butter is melted, remove the pan from the heat and stir in the sugar, salt, and cayenne pepper. Add the nuts.
Return th pan to medium-high heat. Cook, tossing them constantly with a spatula until they turn a caramel color.
Remove caramelized pecans from the pan and transfer to a serving plate. Allow cooling in a single layer.