The best blackberry sling recipe. A very easy and delicious nonalcoholic refreshing mixed drink! Ready in 10 minutes! An excellent choice for any party!
Do you have a party and looking for more easy and delicious appetizers, refreshing drinks, or tasty snacks? We have a huge collection of them, please check it out-Party if you like nonalcoholic drinks, try to prepare Passion Fruit Mango Sorbet, so easy and extremely tasty!!!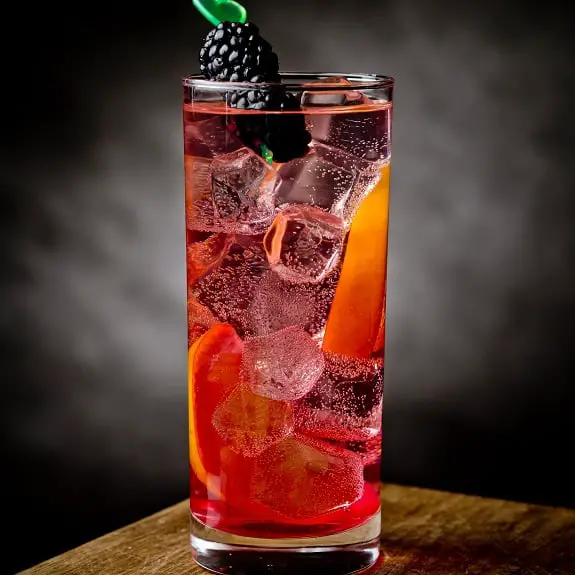 Ingredients
20 fresh blackberries

2 sprigs fresh rosemary

4 oz (120 ml) freshly squeezed lemon juice

Half of orange, sliced

2 oz (60 ml) simple syrup

Sparkling Soda
Instructions
In two highball glasses, muddle blackberries and one fresh sprig of rosemary. 
Remove the rosemary sprig, then add the remaining ingredients, except soda and stir well.
Fill with cubed ice, then top with sparkling soda. Garnish with fresh blackberries and remaining rosemary sprig.
Enjoy!