Pressure cooker lima bean and tomato soup recipe. A very quick and delicious vegetarian soup cooked in an electric pressure cooker. More Pressure Cooker Recipes
Are you looking for more easy and healthy vegetarian recipes? Try to prepare Fried Zucchini Pancakes-an excellent vegetarian recipe!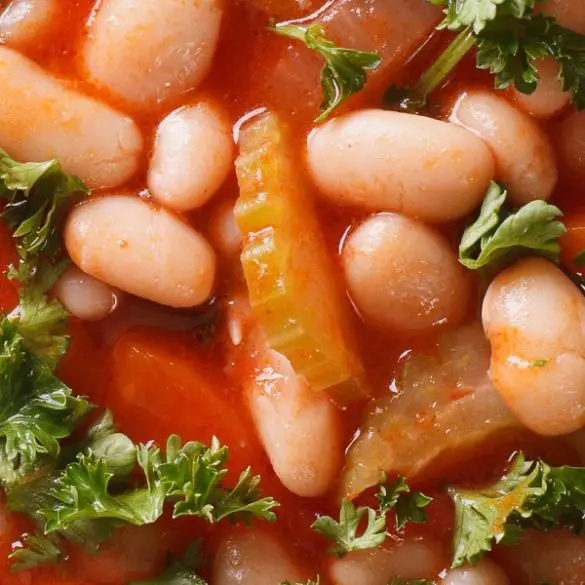 Ingredients
1 cup (250 ml) dried lima beans

4 cups (1 L) chicken broth (for vegetarians use vegetable broth as a substitute)

14 oz can (420 ml) diced tomatoes

1 celery stalk, sliced

1 small red onion, peeled and diced

1/4 cup (60 ml) chopped fresh dill

2 tablespoons (30 ml) freshly squeezed lemon juice

2 tablespoons (30 ml) honey

1/2 teaspoon salt

1/2 teaspoon freshly ground black pepper
Instructions
In a large bowl, place dried bean and cover with water. Soak at least 12 hours.
Drain the beans, using a colander, and pour them into 6-quart (6 L) electric pressure cooker. Stir in the remaining ingredients.
Close the pressure cooker and lock the lid. Set the machine to cook at high pressure. Set the timer to cook for 5 minutes.
Reduce the pressure to low. Turn off the instant pot. Using the Natural Release method, allow the pressure to return to normal, for about 20-30 minutes.
Unlock and carefully open the lid. Stir the soup well before serving. Ladle into soup bowls. Serve hot.