Pressure cooker rice and mushrooms recipe. Rice with mushrooms cooked in an electric pressure cooker. Very easy and delicious vegetarian recipe.
Are you looking for more quick and healthy vegetarian recipes? Try to prepare Healthy Caponata cooked in an electric instant pot, another quick, easy, and healthy vegetarian recipe.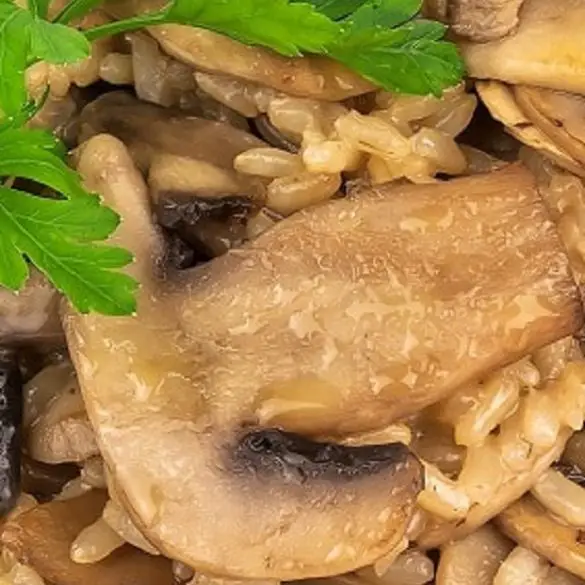 Ingredients
2 tablespoons (30 ml) peanut oil

1/2 pound (240 g) cremini mushrooms, sliced

1 cups long-grain rice

1 tablespoon (15 ml) minced fresh ginger

3 cups (750 ml) vegetable broth

2 tablespoons (30 ml) soy sauce

2 tablespoons (30 ml) mirin
Instructions
Heat the peanut oil in a 6-quart (6 L) electric pressure cooker turned to browning function.
Add sliced mushrooms and cook, stirring often, for about 5 minutes. Stir in rice and ginger. Cook, stirring, for a further 1 minute. Pour in vegetable broth, soy sauce, and mirin, scraping up any browned bits int the bottom of the pot.
Close the instant pot and lock the lid. Set the machine to cook at high pressure. Set the timer to cook for 15 minutes. Bring pressure to normal, using the Quick Release method. Set aside for 10 minutes to steam the rice.
Unlock and open the lid. Stir the rice and mushrooms well before serving. Transfer to serving plates. serve hot.