Vegetarian tomato and onion salad recipe. Very healthy and easy vegetable salad with dressing. Yummy! Are you looking for more healthy recipes? Try to prepare Healthy Vegan Quinoa Salad
You may also like Healthy Soup Recipes, our very popular section, please check it out.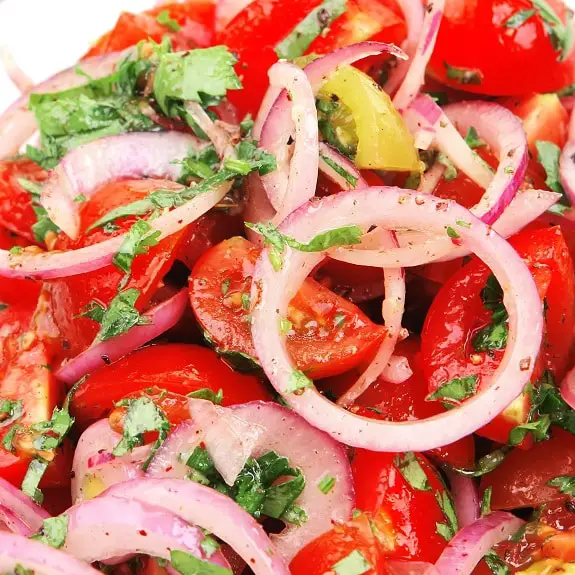 Ingredients
3 large ripe tomatoes, sliced

1 large red onion, peeled and sliced into rings

1 yellow tomato, sliced

salt and freshly ground black pepper to taste

3 tablespoons chopped fresh basil leaves

For Dressing:

2 tablespoons (30 ml) red wine vinegar

2 tablespoons (30 ml) olive oil
Instructions
Place sliced tomatoes and onions on a serving plate.
Season with salt and black pepper. Stir well.
In a small mixing bowl, combine the dressing ingredients. Mix well and pour over the salad.
Sprinkle with fresh basil leaves. Serve immediately.