Air fryer crispy chickpeas recipe. Learn how to cook yummy and crispy snacks in an air fryer.
Air Fryer Crispy Chickpeas Recipe
You may like as well:
Air Fryer Egg-Stuffed Potatoes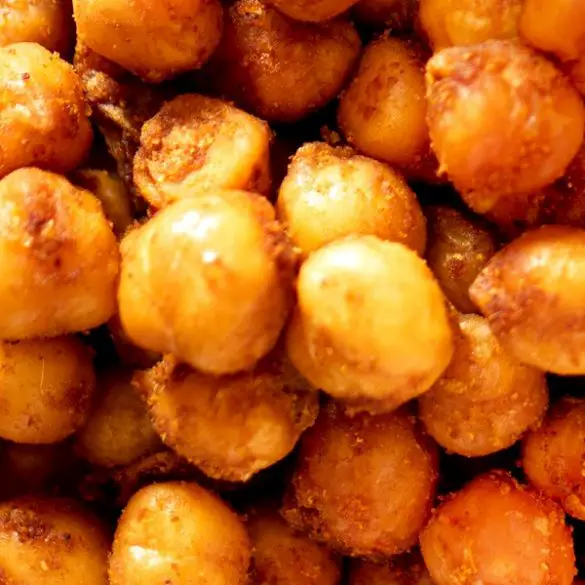 Ingredients
14 oz (420 ml) can chickpeas, drained

1 tablespoon olive oil

1 teaspoon paprika

1/2 teaspoon salt
Instructions
Pat chickpeas dry with paper towels.
In a large mixing bowl, combine chickpeas, salt, olive oil, and paprika. Toss well to coat.
Preheat your air fryer to 400º F (200º C) for 5 minutes.
Spread seasoned chickpeas in a single layer in the air fryer basket.
Fry at 390º F (195º C) for 8-10 minutes or until crispy and lightly browned.
Serve hot.