Air fryer halloumi cheese recipe. Learn how to cook yummy cheese in an air fryer.
I used Kyvol Air Fryer, to make this recipe.
Air Fryer Halloumi Cheese Recipe
You may like as well:
Air Fryer Egg Stuffed Potatoes
Air Fryer Crispy Zucchini Fries
Air Fryer Vegetarian Sweet Potatoes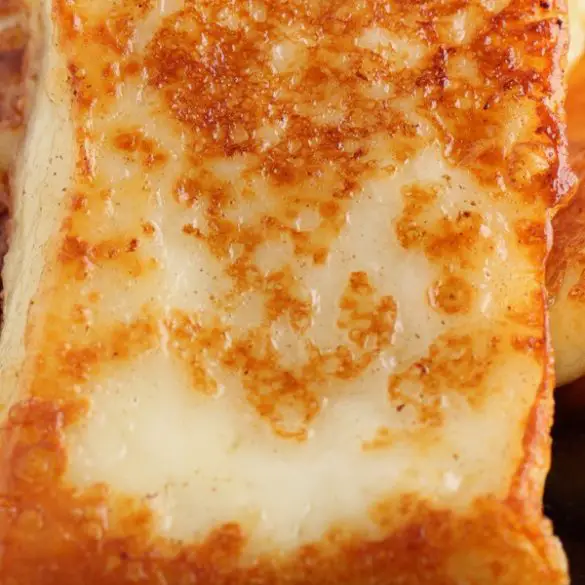 Ingredients
8 oz (240 g) halloumi cheese, sliced into 6 equal slices

2 teaspoons (10 ml) olive oil
Instructions
Preheat your air fryer to 360º F (180º C) for 5 minutes.
Brush Halloumi slices on all sides with olive oil.
Brush preheated air fryer basket with more olive oil. Arrange oiled halloumi slices on the air fryer basket.
Air fry for 10-12minutes or until golden.