Air fryer egg stuffed potatoes recipe. Learn how to cook delicious egg-stuffed potatoes in an air fryer.
Air Fryer Egg Stuffed Potatoes Recipe
You may like as well:
Air Fryer Vegetarian Sweet Potatoes
Air Fryer Crispy Zucchini Fries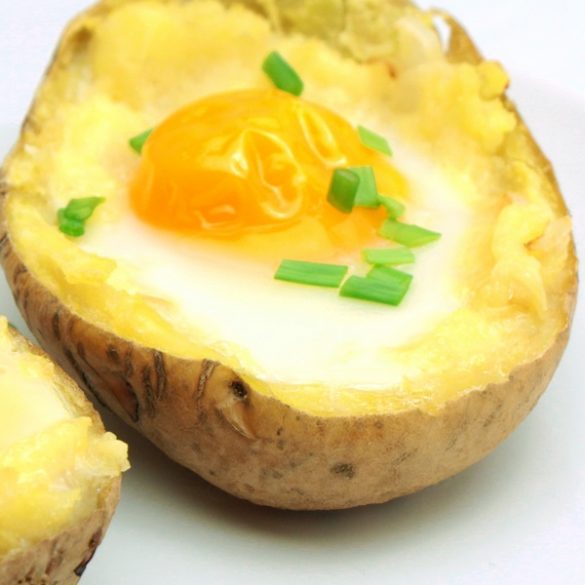 Ingredients
2 boiled Yukon potatoes, halved lengthwise

4 large eggs

1/2 teaspoon paprika

1/4 teaspoon kosher salt

1/4 teaspoon freshly ground black pepper

chopped green onions
Instructions
Scoop some flesh from boiled potato halves.
Crack 1 egg into each prepared potato half. Spray with cooking oil, then season with paprika, salt, and black pepper.
Preheat your air fryer at 360º F (180º C) for 5 minutes.
Place stuffed potatoes in the air fryer basket. Fry for 8 minutes. (Please note, the cooking time is just an estimate and can vary based on the Air Fryer model.)
Remove fried potatoes from the fryer and transfer to a serving plate.
Sprinkle with chopped green onions. Serve hot.