Air fryer tapioca cake recipe. Tapioca cakes are traditionally deep-fried, but this air fryer tapioca cake recipe is a healthy alternative.
Why you want to make an air fryer cake
The air fryer cake is the perfect dessert for people who are on a diet or have to watch their sugar intake.
The air fryer cake is a low-carb and gluten-free dessert that can be made in as little as 10 minutes. It's also a great alternative for people who want to avoid the messiness of baking and don't have an oven.
Benefits of an Air Fryer
Air fryers are a great way to cook your favorite foods without the need for oil.
The Air Fryer is an appliance that can be used to make all kinds of food without the need for oil. This is done by circulating hot air around the food, which ensures that it cooks evenly and avoids the need for excess fat.
How to Cook a Busy Day's Dinner Prep in 20 Minutes Using Your Air Fryer
How to cook a busy day's dinner prep in 20 minutes using your air fryer.
Some people believe that the best way to cook is with an air fryer. You can use this kind of appliance for practically anything you want, whether it be for deep-frying, baking, or roasting.
Air frying is a great way to cook because it uses less oil and the food cooks more evenly than if it were baked in an oven or pan-fried on a stovetop. These are some of the ways that you can make dinner prep in your air fryer even faster!
1. Air fryer crispy chicken wings
3. Air Fryer kielbasa and sauerkraut
5. Air Fryer Easy Mac and Cheese
9. Air Fryer Spicy Coconut Shrimp
Air Fryer Tapioca Cake Recipe
You may also like:
Instant Pot Easy Potato Soup For a Crowd
Instant Pot Indian Chana Masala Recipe
Slow Cooker French Vegetable Soup Recipe
Slow Cooker Mexican Chili Recipe
Instant Pot Stuffed Tomatoes Recipe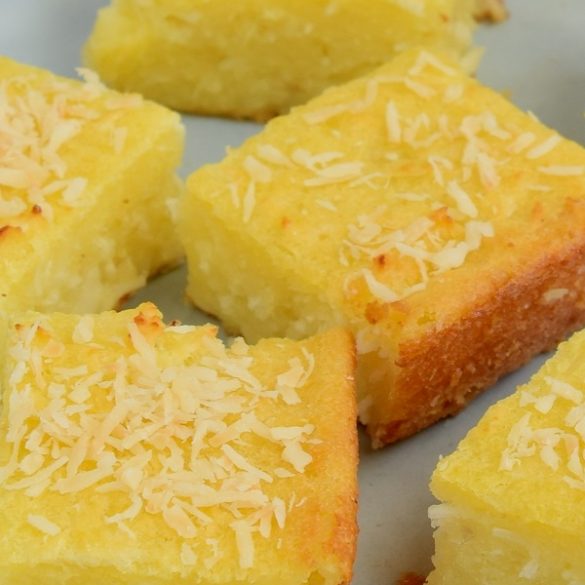 Ingredients
1 pound (480 g) grated cassava (tapioca)

3 oz (90 g) sugar

1 cup (250 ml) coconut milk

1/4 teaspoon salt

1 large egg, beaten

1/3 oz (10 g) unsalted butter, softened

1/4 teaspoon ground turmeric

1 oz (30 g) desiccated coconut

6-inch (15 cm) square baking pan lined with parchment paper
Instructions
In a medium mixing bowl, combine grated cassava (tapioca) and sugar. Mix well.
Stir in coconut milk, salt, beaten egg, and turmeric powder. Mix until well combined.
Add softened butter and stir well.
Stir in desiccated coconut. Mix well.
Pour the mixture into a lined baking pan. Fry at 320º F (160º C) for 15 minutes.
Increase the heat to 360º F (180º C) and continue cooking for a further 10-15 minutes or until golden brown.
Turn off the air fryer and remove the baked tapioca cake. Transfer it to a cooling rack. Cool before cutting.