Easy vegetarian mushroom barley soup recipe. Very easy, delicious, and healthy mushroom and vegetable soup. Looking for more easy and healthy soup recipes? Try to prepare Mushroom Barley Soup in a slow cooker
You can substitute vegetable broth for some of the water, but reduce the salt if the broth used is salted.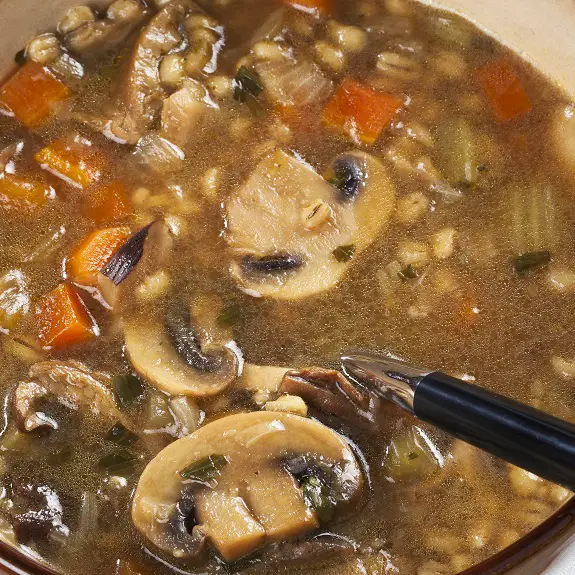 Ingredients
1 pound (480 g) mushrooms, washed and sliced

2 medium carrots, peeled and diced

1 medium yellow onion, peeled and chopped

2 ribs celery, chopped

1/2 cup (250 ml) pearl barley

3/4 teaspoon salt

freshly ground black pepper, to taste

5½ cups (1.3L) water
Instructions
In a large saucepan, combine all ingredients. Mix well.
Bring to a boil, uncovered, over medium-high heat.
Reduce the heat to low, then cover the pan and simmer for 1 hour.
Remove the saucepan from the heat. Stir the soup well before serving. Ladle into soup bowls. Serve hot.