Fried Swedish potato cakes recipe. These lovely cakes are soft inside and crispy and gold outside. Just try to prepare them! Want to taste more delicious recipes? Try to cook Roasted Sweet Potatoes
Fried Swedish Potato Cakes Recipe
makes 6 servings, Ingredients: 2 cups (500 ml) hot seasoned mashed potatoes, 1 large egg, 1 tablespoon (15 ml) minced yellow onion, 1 tablespoon (15 ml) minced fresh dill or parsley, 1/8 teaspoon grated nutmeg, 4 tablespoons (60 ml) unsalted butter
To Make Mashed Potatoes: Ingredients: 8-10 russet potatoes, peeled and quartered, 1 teaspoon (5 ml) salt, 2 tablespoons (30 ml) unsalted butter, a dash of freshly ground black pepper, 1/4 cup (60 ml) hot milk
Instructions: Place quartered potatoes in a large saucepan, then pour in enough water to cover. Sprinkle with 1/4 teaspoon salt and stir well. Bring to a boil over medium-high heat. Once boiling, reduce heat to medium-low, cover loosely and continue boiling for 15-20 minutes or until potatoes are very tender and break apart easily when pierced with a fork. Using a colander, drain well.
Return drained potatoes to the saucepan. using a potato masher, mash potatoes until no lumps remain. Add unsalted butter, black pepper, and remaining salt. Continue mashing adding enough milk to make the mixture creamy. Transfer mashed potatoes to a large bowl, cover and set aside until ready to use.
In a small mixing bowl, beat the egg. Add beaten egg to mashed potatoes and beat thoroughly until the mixture is fluffy. Stir in minced yellow onion, dill, and nutmeg. Shape into 6 cakes.
In a large nonstick skillet, heat the butter over medium-high heat. Add potato cakes and brown until crisp, turning once. remove fried potato cakes from the skillet and transfer to a large serving plate. Serve hot.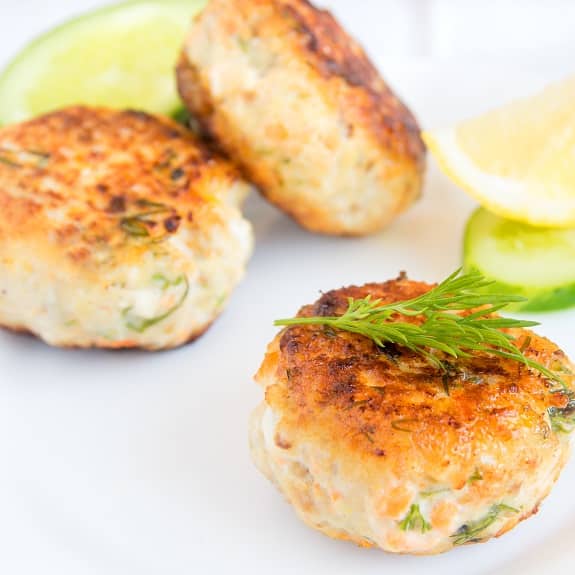 Ingredients
2 cups hot seasoned mashed potatoes

1 large egg, beaten

1 tablespoon minced yellow onion

1 tablespoon minced dill or parsley

1/8 teaspoon grated nutmeg

4 tablespoons butter
Instructions
In a large mixing bowl, combine mashed potatoes and beaten egg. Mix until fluffy.
Stir in the remaining ingredients, except butter. Shape the potato mixture into 6 cakes.
In a large skillet, heat the butter over medium-high heat. Add cakes and fry, turning once, until crisp and brown.
Serve hot.