Instant pot baby potato and zucchini purée recipe. Learn how to cook yummy and healthy purée with potatoes and zucchini for your baby in an electric instant pot.
This vegetarian purée is for age 4 months and up and can be stored in an airtight container in the fridge for 3-4 days.
You may also like Instant Pot Poached Nectarines in White Wine or Instant Pot Vegetarian Braised Carrots
Instant Pot Baby Potato and Zucchini Purée Recipe
I used Yukon gold potatoes to make this recipe. They look like waxy new potatoes and can be used for boiling, baking, roasting, grilling, and even frying.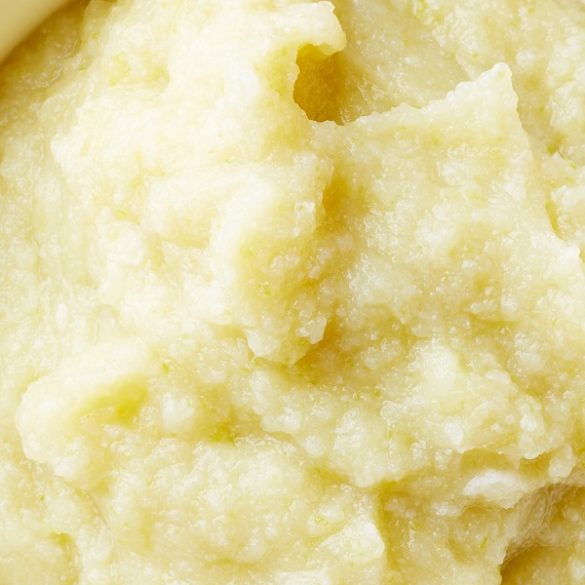 Ingredients
4 small zucchini, trimmed and cubed

1 large Yukon gold potato, peeled and finely diced

1/2 cup (125 ml) filtered water

3-4 tablespoons grated Parmesan cheese

1 tablespoon olive oil
Instructions
In a 4- 6-quart (4-6 L) electric instant pot combine zucchini and potatoes. Pour in the water.
Close the pot and lock the lid. Set the machine to cook at high pressure. Set the timer to cook for 5 minutes.
Using the Quick Release method, bring pressure to normal. Carefully unlock and open the lid.
Remove cooked potatoes, zucchini and cooking liquid from the cooker and transfer to a food processor. Stir in grated Parmesan cheese and olive oil.
Purée until smooth. Allow to cool completely.