Pressure cooker split pea soup with rice. Very easy and tasty vegetarian soup cooked in a pressure cooker. You may also like Vegetarian Succotash Soup, another yummy soup cooked in an instant pot.
Looking for more pressure cooker recipes? We have a big collection of them, please check it out-Pressure Cooker Recipes
Pressure Cooker Split Pea Soup with Rice
Do not soak peas, they cook up in a flash in the cooker. Enjoy!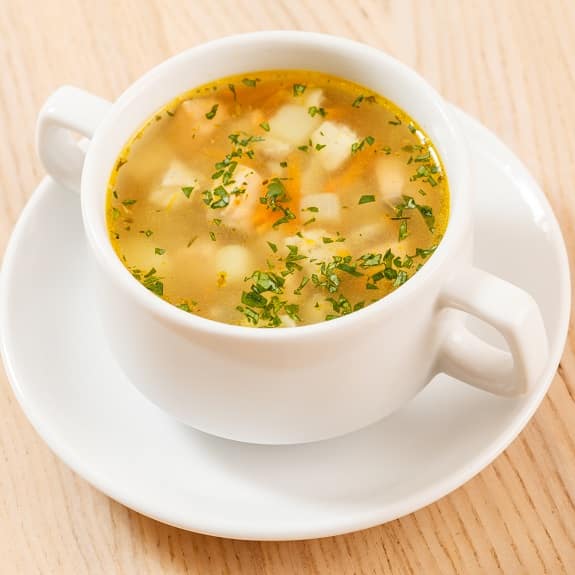 Ingredients
1½ cups (375 ml) dried yellow peas, rinsed and picked over

1 large white onion, peeled and chopped

2 ribs celery, finely chopped

1 medium carrot, peeled and sliced

1 large potato, peeled and cubed

1/2 cup uncooked rice

8 cups (2 L) vegetable broth

1/2 teaspoon dried Italian herb blend

3 tablespoons (45 ml) olive oil

salt and freshly ground black pepper, to taste
Instructions
In 5-8-quart (5-8 L) pressure cooker, combine yellow peas, onion, celery, carrots, potato, and rice.
Pour in the vegetable broth(this prevents the peas from clumping together) and sprinkle with herbs. Do not stir; drizzle with olive oil.
Close the pot and lock the lid. Set the machine to cook at high pressure. Set the timer to cook for 10 minutes.
Remove the pot from the heat. Using the natural Release method, bring pressure to normal. Set aside and allow staying for 10 minutes.
Season the soup with salt and black pepper. Serve hot.