Slow cooker lentil-stuffed cabbage rolls. These are vegan, gluten-free lentil-stuffed cabbage rolls that are cooked in a crockpot. A perfect, hearty dish for the winter months!
These luscious, flavorful, and healthy lentil-stuffed cabbage rolls – are perfect for the holiday table.
The Benefits of Cooking with a Slow Cooker
Slow cooking is a type of cooking where the food is cooked for a very long time at a low temperature. This type of cooking is not only good for your health, but it also saves you time and money!
You can use your crockpot to cook many different types of food. You can cook soups, stews, and even desserts!
Slow Cooker Lentils vs. Regular Cooking Method
The slow cooker lentils are a great option for people who want to cook vegan food without having to spend a lot of time in the kitchen.
Different Ways to Stuff Cabbage Rolls
Cabbage rolls are a traditional dish made with cabbage leaves, rice, meat and spices. They are usually served with a tomato sauce or yogurt sauce. There is no one best way to make cabbage rolls.
Many recipes have different ingredients and different cooking techniques. There are also many variations to the dish depending on the country of origin.
In the United States, cabbage rolls are typically made with ground beef and rice. They are cooked with a tomato sauce or yogurt sauce and served over spaghetti or egg noodles.
Slow Cooker Lentil-Stuffed Cabbage Rolls
You may also like:
Slow Cooker Bread and Butter Pudding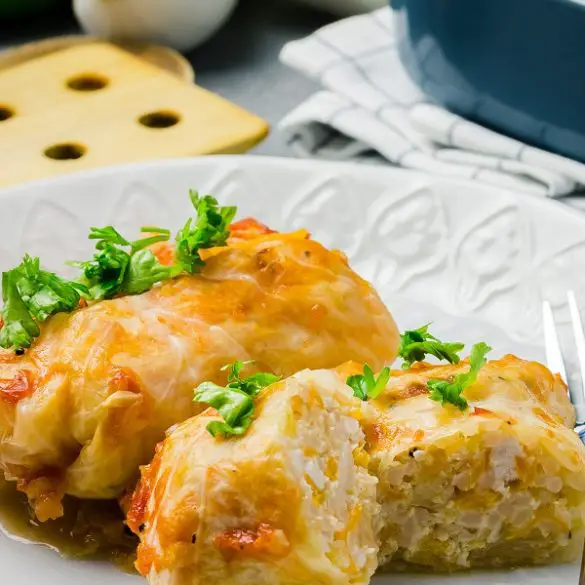 Ingredients
1 head green cabbage

1 cup cooked brown lentils

1 cup cooked long-grain rice

1/2 cup diced yellow onion

2 cloves garlic, peeled and minced

2 tablespoons minced fresh dill

1 tablespoon olive oil

1/2 teaspoon kosher salt

24 oz (720 ml) marinara sauce

1/4 cup (60 ml) water
Instructions
Bring a large pot of water to a boil over medium heat.
Carefully drop the cabbage head into the boiling water and let it boil for about 5 minutes.
Remove cooked cabbage from the pot and transfer it to a colander. Drain it and cool it slightly.
Remove the outermost leaves, until you reach leaves that are still pliable.
Blanch cabbage leaves for about 3 minutes, drain, and then repeat the process until you have 8 leaves. Pat them dry with paper towels and set them aside.
In a medium mixing bowl, combine the lentils, rice, onion, garlic, dill, olive oil, and salt. Stir well.
Pour the marinara sauce and 1/4 cup (60 ml) of water into a slow cooker. Mix well.
Place a cabbage leaf face down on your working surface and scoop a ¼-½ cup of the lentil mixture in the middle.
Fold the stem end up about 1/3 of the way, then fold in the sides. Roll the cabbage leaves semi-tightly, and lay them seam-side down in the pot on top of the marinara sauce.
Layer the remaining cabbage rolls in your slow cooker, adding them one or two at a time.
Cover the pot and cook on a low-heat setting for 8-10 hours.