Crock pot keto hot chocolate recipe. Learn hot to prepare yummy and healthy (contains only 5 g carbohydrate) hot chocolate in a crock pot/slow cooker.
I used Swerve Confectioners to make this delicious dessert. Also, use homemade whipped cream to serve.
You may also like Crock Pot Lemon-Garlic Chicken Breasts or Slow Cooker Barley Vegetable Soup
Crock Pot Keto Hot Chocolate Recipe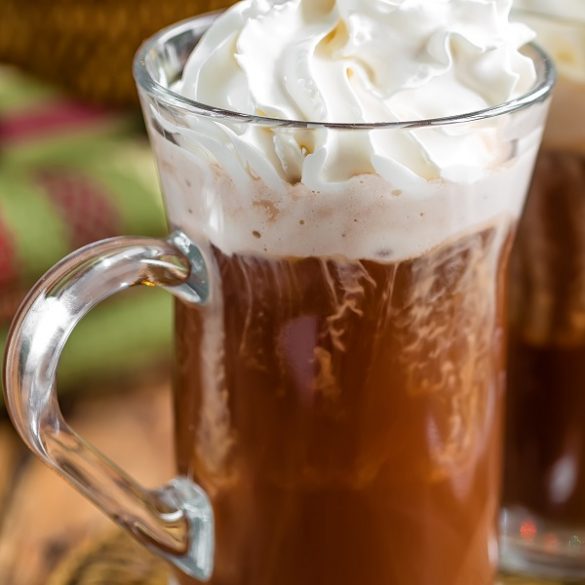 Ingredients
5 cups (1.25L) unsweetened almond milk

1 cup (250 ml) whipped cream

1/4 cup (60 ml) Swerve Confectioners

1/2 cup cocoa powder

1/2 cup white chocolate chips

1/2 teaspoon (3 ml) peppermint extract
Instructions
In a slow cooker, combine all ingredients, except peppermint extract.
Cook, uncovered, on low-heat setting, stirring occasionally, until chocolate chips have melted.
Allow staying in the crock pot until turns warm.
Ladle into glass mugs and top with more whipped cream and peppermint extract. Enjoy!