Grilled glazed chicken drumsticks recipe. Marinated chicken drumsticks over the grill. A very easy and delicious appetizer.
Looking for more appetizers? Try to prepare Bacon-Wrapped Scallops Recipe Do you have a party and looking for more elegant appetizers, refreshing drinks, or quick and easy snacks? We have a huge collection of them, please check it out-Party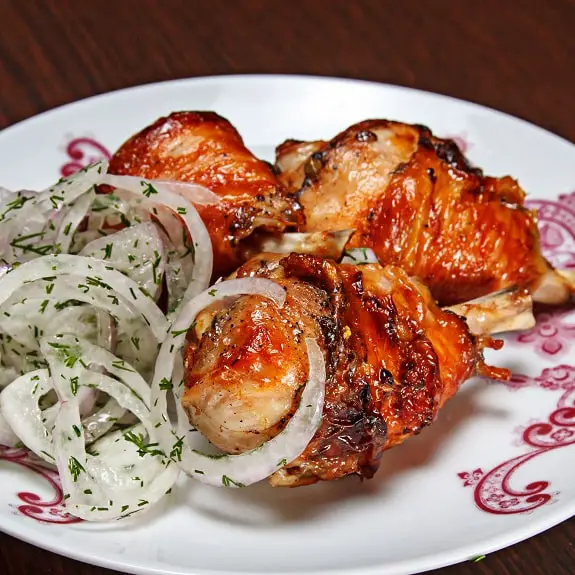 Ingredients
1 cup (250 ml) ketchup

1/3 cup (80 ml) soy sauce

4 teaspoons (20 ml) clear honey

3/4 teaspoon ground ginger

1/2 teaspoon garlic powder

3 pounds (1.44 kg) fresh chicken drumsticks
Instructions
In a small mixing bowl, combine the ketchup, soy sauce, honey, ginger, and garlic powder.
Mix well. Pour 1 cup 9250 ml) of the marinade into a large resealable plastic bag.
Add chicken drumsticks and turn to coat. Refrigerate for at least 4 hours. Cover with a plastic wrap and refrigerate the remaining marinade for basting. Remove the marinated chicken from the refrigerator and discard the marinade.
Grill, covered, over medium heat for 15-20 minutes, turning and basting with marinade occasionally.
Serve hot.