Instant pot-baked white bread recipe. Baked white bread is a classic, simple recipe that you'll love to make. The end result is delicious, fluffy, and golden brown deliciousness.
What is the difference between Instant pot baked white bread and regular baked white bread?
Bread is a texture that offers a range of flavors and textures. The most common types of bread are white bread, which is made from wheat flour, and whole-grain bread, which is made from a combination of wheat flour and some other grain.
Instant pot-baked white bread has an amorphous structure that makes it different than regular baked white bread. The texture is tender and soft with a distinct flavor from the flour.
What are the ingredients for a quick bread in an instant pot?
Quick bread is bread made by kneading or mixing dry ingredients such as flour and sugar, with liquid ingredients such as milk and water.
The dough is then shaped into bread shapes and baked in an oven. Quick bread is typically sweetened with honey or molasses (optional).
Here are the ingredients for the quick bread:
– milk- sugar- dry yeast- 1/3 cup of all-purpose flour- salt
Instant Pot Baked White Bread Recipe
You may also like:
Air Fryer Korean Nurungji Recipe
Instant Pot Vegetable Ragout Recipe
Air Fryer Prawn Cracker Recipe
Slow Cooker Chicken Massaman Curry Recipe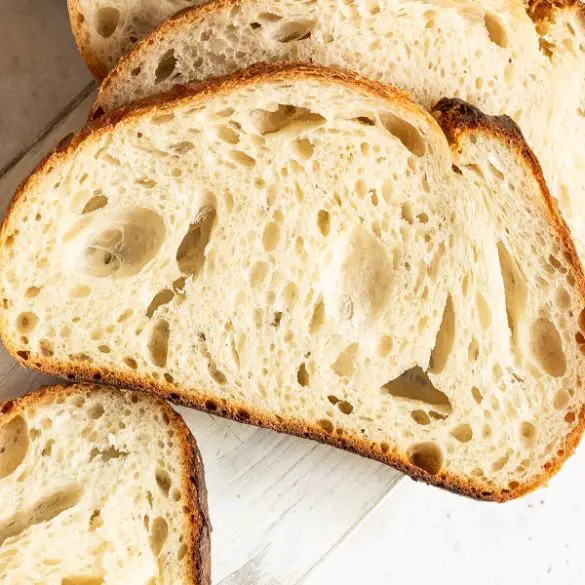 Ingredients
1 cup (250 ml) warm milk (water)

1 packet active dry yeast

1 tablespoon granulated sugar

3 cups all-purpose flour

1/4 teaspoon salt
Instructions
Pour warm (105 F) milk (water) into a large bowl. Stir in the sugar and yeast. Allow it to sit for 5-10 minutes, or until bubbling.
Slowly stir in all-purpose flour and salt. Mix until it forms a ball and isn't stick to touch.
Knead the dough on a floured surface for about 2 minutes.
Place the dough in an electric instant pot. Cover with a glass lid and select yogurt setting.
Cook for 30 minutes.
After the bread has doubled in size, remove it from the pot and transfer it to the floured surface. Form it into a ball. Place it in a parchment-lined pan. Cover with aluminum foil and allow it to rise for 20 minutes.
Pour 1 cup (250 ml ) into the instant pot. Install a trivet, then place the foil-covered pan in the cooker.
Close the pot and lock the lid. Set the machine to cook at high pressure. Set the timer to cook for 10 minutes.
Using the Natural Release method, bring pressure to normal. Carefully unlock and open the lid.
Remove baked bread from the instant pot and transfer it to an oven. Broil the top of the bread, for 3-5 minutes, then remove it from the oven and transfer to a large plate.
Allow it to cool a bit. Slice and serve.