Instant pot vegan rice and mushroom pilaf. Learn how to cook excellent vegan rice and mushroom pilaf in an electric instant pot. So easy, healthy, and delicious!!!
You may also like Instant Pot Keto Beef Stroganoff or Instant Pot Healthy Tapioca Pudding
Instant Pot Vegan Rice and Mushroom Pilaf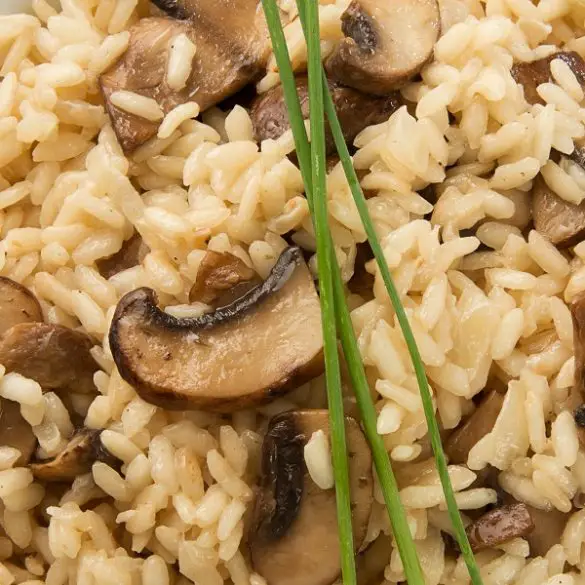 Ingredients
2 tablespoons (30 ml) olive oil

2 cloves garlic, peeled and minced

1 cup finely chopped yellow onions

10 oz (300 g) cremini mushrooms, sliced

2 teaspoons vegetable Better Than Bouillon

pinch of salt

freshly ground black pepper

1 cup uncooked Basmati rice, washed and rinsed

1 cup (250 ml) water
Instructions
Heat the olive oil in electric instant pot turned to the sauté mode.
Add garlic, onions, and sliced mushrooms. Sauté, stirring occasionally, for about 1 minute.
Stir remaining ingredients. Cancel the sauté mode.
Close the pot and lock the lid. Set the machine to cook at high pressure. Set the timer to cook for 5 minutes.
Using the Quick Release method, bring pressure to normal. Carefully unlock and open the lid.
Fluff cooked rice with a fork. Serve hot.