Instant pot vegetarian tzimmes recipe. Learn how to cook an easy and healthy Jewish vegetarian meal in an electric instant pot.
You may also like Instant Pot Vegetarian Braised Carrots or Instant Pot Glazed Brussels Sprouts
Instant Pot Vegetarian Tzimmes Recipe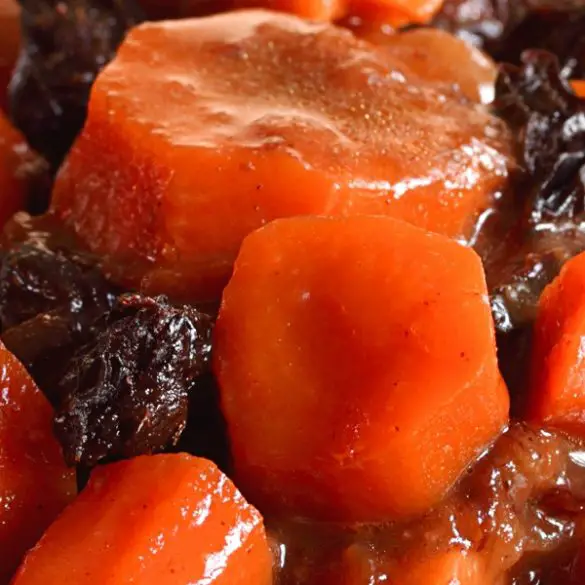 Ingredients
5 large carrots, peeled and chunked

2 cups butternut squash, peeled and diced

2 cups pitted prunes

1 teaspoon ground cinnamon

1/2 teaspoon ground nutmeg

1/4 teaspoon ground cardamom

2 tablespoons brown sugar

1 cup (250 ml) orange juice
Instructions
In a 6-quart (6 L0 electric instant pot, combine carrots, squash, and prunes. Stir well.
Sprinkle with ground cinnamon, nutmeg, cardamom, and brown sugar. Mix gently. Pour in the orange juice.
Close the pot and lock the lid. Set the machine to cook at high pressure. Set the timer to cook for 7 minutes.
Using the Quick Release method, bring pressure to  normal. Carefully unlock and open the lid.
Serve hot.