Low-card Italian Stracciatella soup recipe. Very healthy and tasty Italian soup with eggs, cheese, chicken broth, and seasoning.
Looking for more easy and healthy low-carb recipes? Try to prepare Creamy Broccoli-Potato Soup cooked in a slow cooker. You may also like to have a more slow cooker. Please check out our huge collection-Slow Cooker Recipes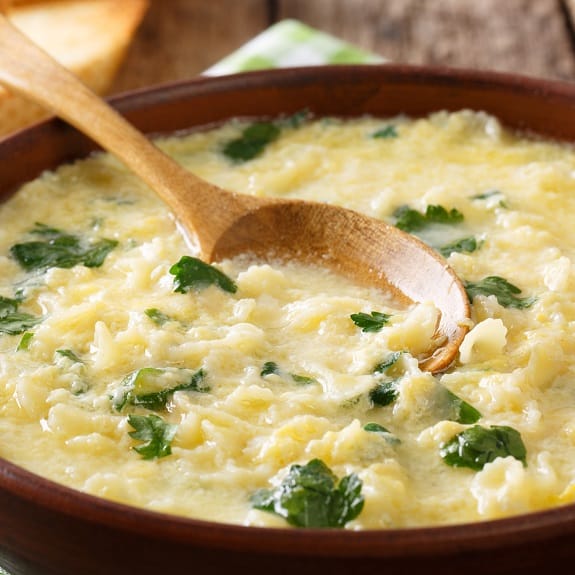 Ingredients
4 cups (1 L) low-sodium reduced-fat chicken broth

2 large eggs, beaten

1/2 cup (125 ml) grated Parmesan cheese

1/2 teaspoon (3 ml) freshly squeezed lemon juice

1/2 teaspoon (3 ml) dried marjoram

pinch of nutmeg
Instructions
Pour 1/4 cup (60 ml) of the broth into a glass measuring cup. heat the remaining broth in a large saucepan over medium heat.
Add beaten eggs to the broth in a measuring cup. Using a fork, beat well. Stir in grated cheese, lemon juice, and nutmeg. beat with a fork until well blended.
When the broth in the saucepan is simmering, using a fork, stir, adding small amounts of the egg and cheese mixture, until it's all stirred in.
Add crushed dried marjoram and continue simmering the soup for a further 1 minute.
Remove the saucepan from the heat. Stir the soup well before serving. Ladle into soup bowls. Serve hot.