Pressure cooker easy egg bites recipe. Eggs with bacon and spinach cooked in an electric instant pot. Easy and tasty appetizer.
This yummy recipe adapted from https://sweetpeasandsaffron.com/instant-pot-egg-bites/
You may also like Instant Pot Healthy Butternut Squash Soup or Instant Pot Fruit Risotto
Pressure Cooker Easy Egg Bites Recipe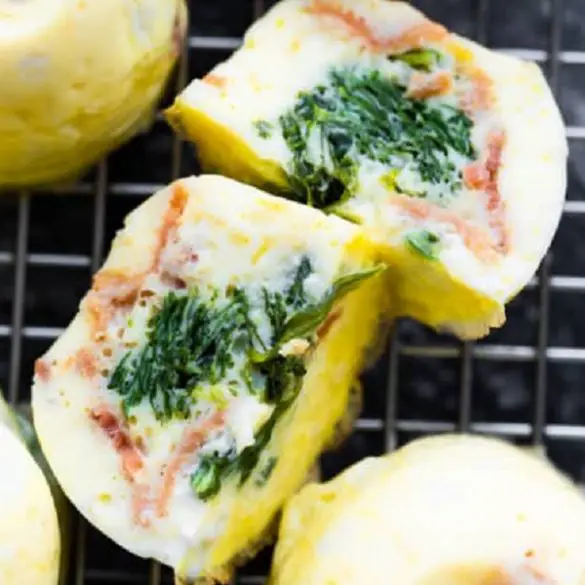 Ingredients
5 large eggs, beaten

1/4 cup (60 ml) milk

1/4 teaspoon salt

1/3 cup finely shredded cheese

cooked and crumbled bacon

frozen spinach
Instructions
In a large mixing bowl, combine beaten eggs, milk, shredded cheese, and salt. Stir well.
Pour the mixture into silicone egg molds. Sprinkle the egg mixture with crumbled bacon and spinach. Mix well.
Cover molds with plastic lid.
Pour 1 cup (250 ml) water into 6-quart (6 L) electric instant pot. Install a trivet on top. Carefully lower egg molds onto the trivet.
Close the pot and lock the lid. Set the machine to cook at high pressure. Set the timer to cook for 12 minutes.
Using the Quick Release mode, bring pressure to normal. Carefully unlock and open the lid.
Remove the egg bites from the cooker and allow cool for 10 minutes, then invert on a wire rack.
Enjoy!