Slow cooker collard greens recipe. Collard greens with bacon cooked in a slow cooker. Yummy Southern recipe! Cook it in an instant pot- Instant Pot Collard Greens
Slow Cooker Collard Greens Recipe
You may also like:
Air Fryer Easy Lemony Asparagus Recipe
Instant Pot Masala Egg Roast Recipe
Air Fryer Teriyaki Cauliflower Recipe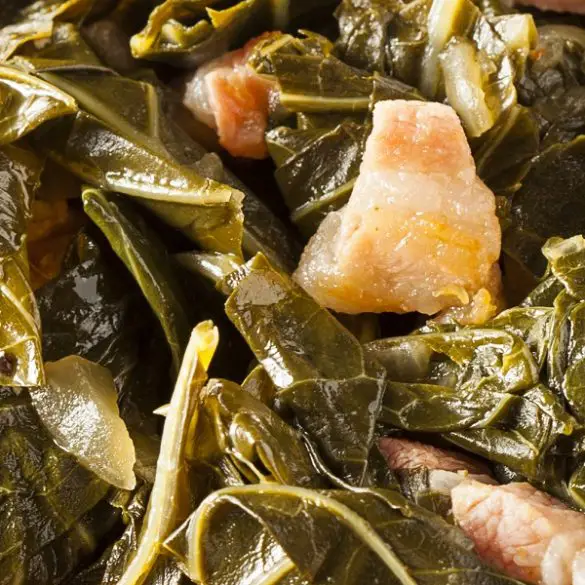 Ingredients
1 bunch collard greens, sliced

1/2 pound (240 g) bacon, sliced

2 cups (500 ml) chicken stock

1/4 teaspoon salt

1/4 teaspoon freshly ground black pepper
Instructions
Place collard greens in a large pot. Cover with salted water.
Bring to a boil over medium-high heat, then reduce heat to low and simmer until tender, for about 10 minutes.
Remove the pot from the heat. Using a colander, drain, then transfer to a slow cooker.
Place sliced bacon in a large nonstick skillet. Cook over medium-high heat until browned.
Add cooked bacon and grease to the cooker along with chicken stock. Season with salt and black pepper.
Cover the pot and cook on low-heat setting for 8 hours.
Serve hot.