Air fryer okra chips recipe. Learn how to cook a healthy and easy appetizer in an air fryer.
Air Fryer Okra Chips Recipe
You may also like:
Slow Cooker Collard Greens Recipe
Air Fryer Spicy Peanuts Recipe
Slow Cooker Potato and Eggplant Curry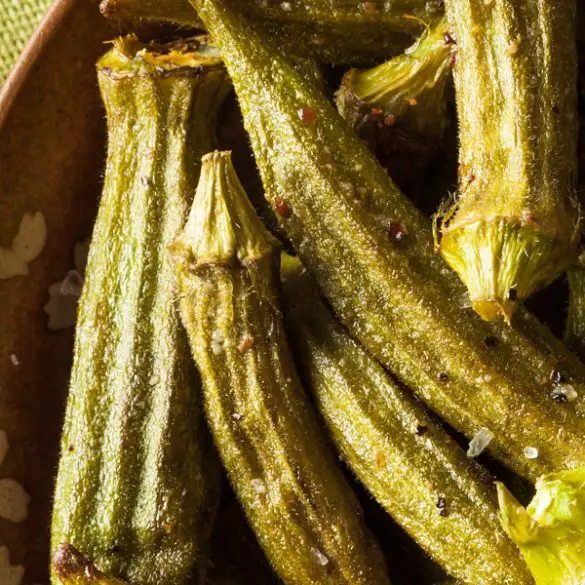 Ingredients
2 pounds (960 g) fresh okra pods

2 tablespoons canola oil

1 teaspoon coarse sea salt
Instructions
In a small mixing bowl, combine canola oil and salt. Mix well.
Add okra to oil mixture and toss to coat well.
Place seasoned okra in the air fryer basket. Fry at 400º F (200º C) for 16 minutes, or until lightly browned, shaking basket 3 times during the cooking time.
Serve hot.