Air fryer spicy peanuts recipe. Super easy peanuts roasted in an air fryer. Yummy snacks! Make Spicy Peanuts in Instant Pot
Air Fryer Spicy Peanuts Recipe
You may also like:
Air Fryer Vegetarian Carrot Chips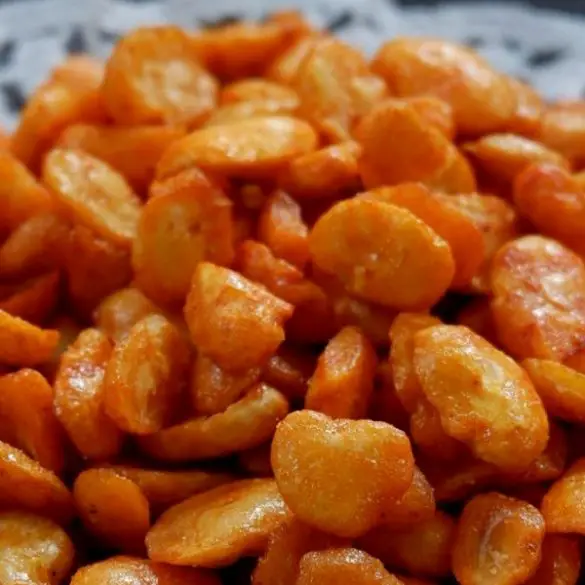 Ingredients
3 cups shelled raw peanuts

1 tablespoon (15 ml) hot red pepper sauce

3 tablespoons (45 ml) granulated sugar
Instructions
Place shelled peanuts in a large bowl.
Drizzle with hot pepper sauce, then sprinkle with sugar. Toss well.
Transfer peanuts to the air fryer basket.
Fry at 400º F (200º C) for 5 minutes, or until they are crispy and browned, shaking the basket halfway through.
Serve hot.