Air fryer spicy mixed nuts recipe. Learn how to roast yummy snacks in an air fryer. Please note, the cooking time is just an estimate and can vary based on the Air Fryer model. I used my Kyvol Air Fryer, to make this delicious recipe.
Air Fryer Spicy Mixed Nuts Recipe
You may like as well:
Air Fryer Roasted Spicy Cabbage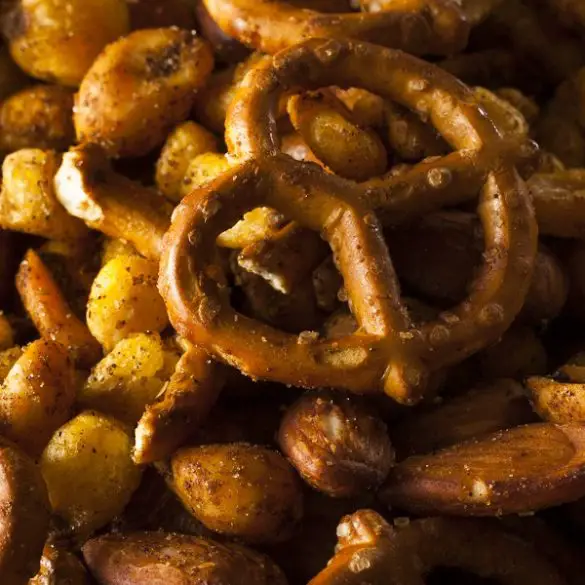 Ingredients
1 tablespoon buttery spread, melted

2 teaspoons clear honey

1/4 teaspoon cayenne pepper

1/4 teaspoon kosher salt

1/4 teaspoon freshly ground black pepper

1 cup cashews

1 cup almonds

1 cup pretzels
Instructions
Preheat your air fryer to 400º F (200º C) for 5 minutes.
In a medium mixing bowl, combine buttery spread, honey, cayenne pepper, salt, and black pepper. Mix well.
Add nuts and pretzels. Toss well to coat.
Spray the air fryer basket with nonstick cooking spray. Place nuts and pretzels in the basket.
Air fry at 360º F (180º C) for 2 minutes.