Air fryer roasted spicy cabbage recipe. Learn how to cook yummy cabbage in an air fryer. I recommended to serve it with Homemade Garlic Lemon Sauce
Air Fryer Roasted Spicy Cabbage Recipe
You may like as well:
Air Fryer Cheesy Spinach Omelet
Air Fryer Egg-Stuffed Potatoes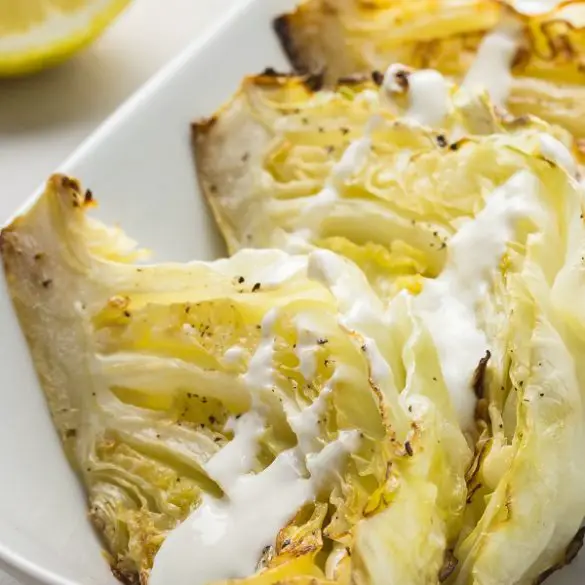 Ingredients
1 head green cabbage, sliced into 1-inch (2.5 cm)

1 tablespoon olive oil

1 teaspoon garlic powder

1 teaspoon red pepper flakes

1 teaspoon salt

1 teaspoon freshly ground black pepper
Instructions
Preheat your air fryer to 400º F (200ºC) for 5 minutes.
In a large mixing bowl, combine all ingredients. Toss well.
Arrange cabbage slices in the air fryer basket. Air fry for 7 minutes or until crisp, turning the cabbage once halfway through the cooking time.
Using tongs, remove roasted cabbage from the fryer. Transfer to a serving plate.
Serve hot with your favorite sauce.