Air fryer vegetarian carrot chips recipe. Learn how to cook healthy and delicious carrot chips in an air fryer.
You may also like:
Air Fryer Crispy Green Tomatoes
Air Fryer Panko Crusted Parmesan Broccoli
Air Fryer Spinach and Mushroom Frittata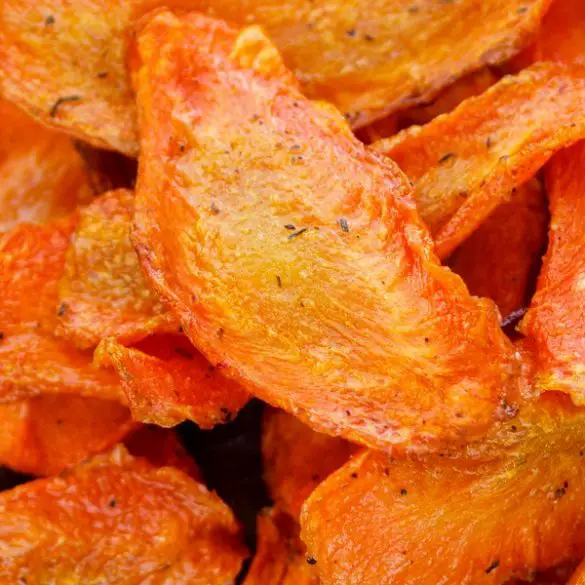 Ingredients
3 large carrots, peeled and sliced

1 tablespoon (15 ml) granulated garlic

1 teaspoon salt

1/4 teaspoon freshly ground black pepper

1 tablespoon olive oil

1 tablespoon finely chopped fresh parsley
Instructions
In a large mixing bowl, combine all ingredients, except parsley.
Toss well.
Place the carrots in the air fryer basket. Fry at 360º F (180º C), shaking the basket halfway through, for 15 minutes, or until chips are soft.
Sprinkle fried carrot chips with chopped parsley.
Serve immediately.