Air Fryer Indian corn pakdoas recipe. Very easy and yummy vegetarian snacks fried in an air fryer.
Air Fryer Indian Corn Pakodas Recipe
You may like as well:
Air Fryer Spinach and Mushroom Frittata
Air Fryer Cheesy Spinach Omelet
Air Fryer Egg Stuffed Potatoes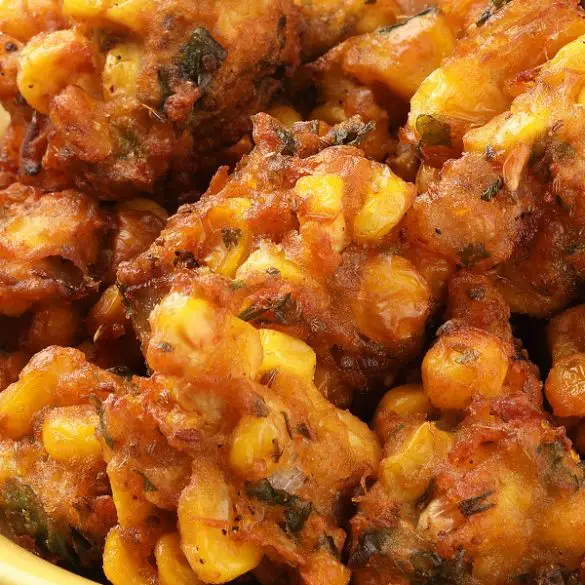 Ingredients
1 cup all-purpose flour

1/4 teaspoon baking soda

1/4 teaspoon salt

1/2 teaspoon curry powder

1/2 teaspoon red chili powder

1/4 cup (60 ml) water

10 cobs baby corn, blanched
Instructions
Preheat your air fryer to 400 F (200 C) for 5 minutes.
In a medium mixing bowl, combine all ingredients, except corn. Mix well.
Coat the corn with the mixture.
Cover the air fryer basket with aluminum foil. Sprinkle with nonstick cooking spray.
Place the corn mixture in the prepared air fryer basket. Air fry at 425 F (212 C) for 8 minutes, or until golden brown.
Serve hot.