Air fryer Indian classic masala omelet recipe. Learn how to cook famous Indian egg omelet in an air fryer. Please note, the cooking time is just an estimate and can vary based on the Air Fryer model.
Air Fryer Indian Classic Masala Omelet Recipe
You may also like:
Air Fryer Spinach and Mushroom Frittata
Air Fryer Roasted Spicy Cabbage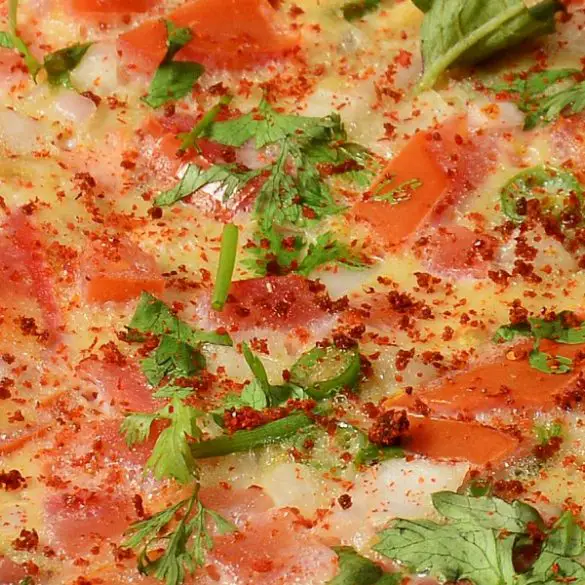 Ingredients
4 large eggs, beaten

1/2 cup diced yellow onion

1/2 cup diced tomatoes

1/4 cup chopped fresh cilantro

1 jalapeño pepper, desseded and finely chopped

1/2 teaspoon ground turmeric

1/2 teaspoon kosher salt

1/2 teaspoon cayenne pepper
Instructions
Preheat your air fryer to 400º F (200º C) for 5 minutes.
Spray a 3-cup Bundt pan with nonstick cooking spray.
In a large mixing bowl, combine all ingredients. Stir well.
Pour the egg mixture into the greased pan. Arrange the pan in the air fryer basket.
Air fry at 250º F (125º C) for 12 minutes or until eggs are cooked through.
Serve hot.