Air fryer sourdough croutons recipe. Super easy and tasty croutons fried in an air fryer.
Air Fryer Sourdough Croutons Recipe
You may also like:
Air Fryer Indian Classic Masala Omelet
Air Fryer Spinach and Mushroom Frittata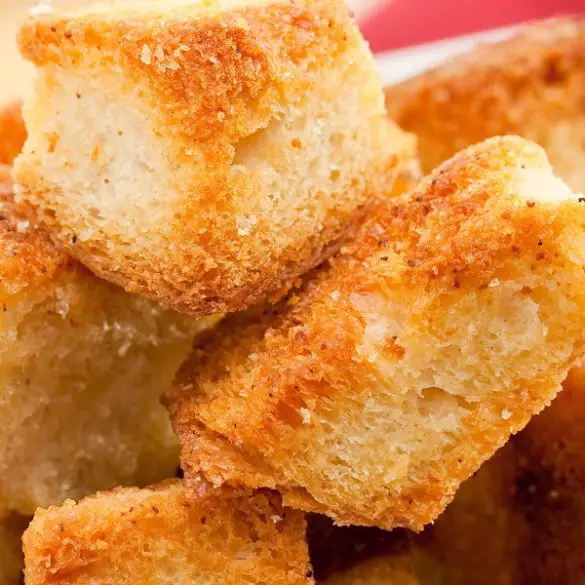 Ingredients
4 cups cubed (1-inch (2.5 cm) sourdough bread

1 tablespoon olive oil

1/4 teaspoon salt

dash of freshly ground black pepper
Instructions
In a large mixing bowl, combine all ingredients. Shake well.
Preheat your air fryer to 400º F (200º C) for 5 minutes.
Place seasoned bread cubes in the air fryer basket.
Fry at 400º F (200º C) for 6 minutes, shaking the basket twice while they cook.
Serve hot or warm.