Air fryer roasted garlic recipe. Whole garlic head roasted in an air fryer. Simple, easy, and healthy. Use this recipe to make Aioli Sauce, Roasted Garlic Pasta Salad, with mashed potatoes, in hummus, for Roasted Garlic and Lemon Soup, and much more.
Air Fryer Roasted Garlic Recipe
You may also like:
Baked Garlic-Parmesan Potato Wedges
Broiled Garlic Shrimp with White Beans
Instant Pot Keto Lemon-Garlic Chicken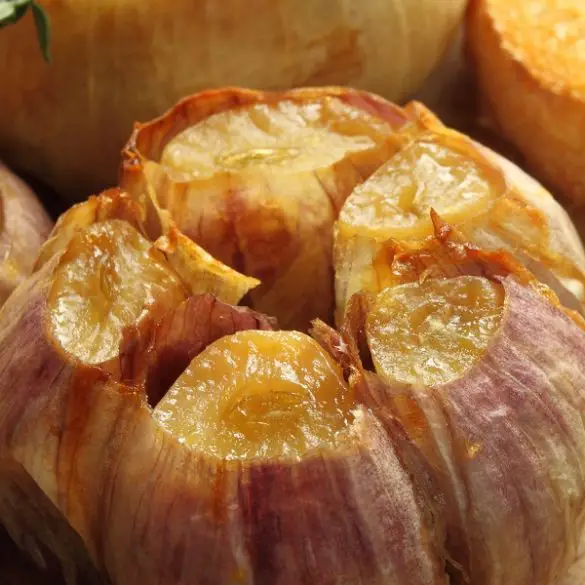 Ingredients
1 head garlic

1 teaspoon (5 ml) extra-virgin olive oil

1/4 teaspoon salt

1/4 teaspoon freshly ground black pepper
Instructions
Preheat your air fryer to 380º F (190º C).
Place a square piece of aluminum foil on a clean surface.
Cut the top off the head of garlic. Place in the center of the foil. Bring the foil up and around the garlic head.
Pour the olive oil on top, then sprinkle with salt and black pepper. Close ends of foil around the garlic.
Place in the air fryer basket.
Air fry until garlic is soft, for about 16-20 minutes.
Notes
Please note, the cooking time is just an estimate and can vary based on the Air Fryer model.