Slow cooker pinto beans recipe. Beans with spices cooked in a slow cooker. Yummy vegetarian meal! Cook it in an instant pot-Instant Pot Pinto Beans
Slow Cooker Pinto Beans Recipe
You may also like:
Instant Pot Vegetarian Chinese Fried Rice Recipe
Air Fryer Spicy Peanuts Recipe
Air Fryer Roasted Garlic Recipe
Slow Cooker Pinto Beans Recipe
Slow Cooker Potato and Eggplant Curry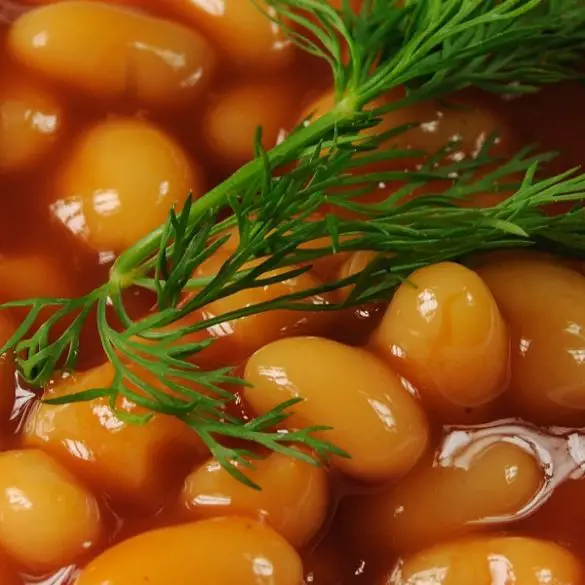 Ingredients
16 oz (480 g) dried pinto beans, rinsed, boiled, and soaked overnight

6 cups (1500 ml) water

1 medium yellow onion, peeled and diced

1½ cups (375 ml) ketchup

1/2 cup (125 ml) molasses

1/2 cup brown sugar

2 tablespoons (30 ml) Dijon mustard

1 tablespoon (15 ml) hot sauce
Instructions
In a slow cooker, combine all ingredients. Mix well.
Cover the pot and cook on a low-heat setting for 6-8 hours, or until beans are tender.
Turn off the cooker and open the lid. 
Stir cooked beans well before serving.
Transfer them to a serving plate.
Serve hot.