Instant pot baked baby potatoes recipe. Baby potatoes cooked in an electric instant pot. Easy and healthy.
Instant Pot Baked Baby Potatoes Recipe
You may like as well:
Pressure Cooker Mushroom Barley Soup
Slow Cooker Spinach and Artichoke Dip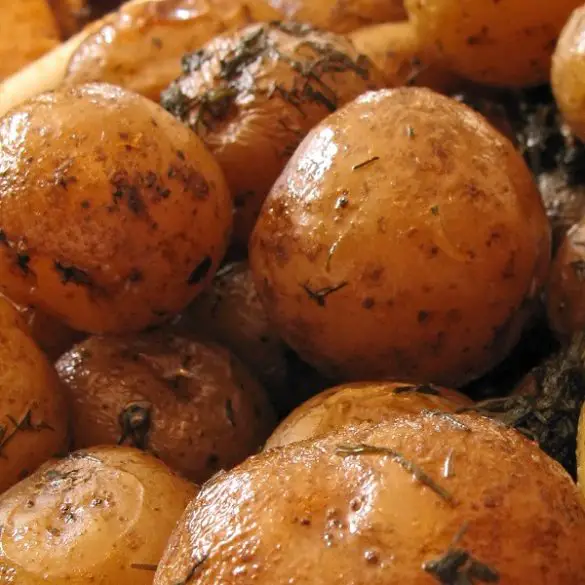 Ingredients
1½ pounds (720 g) baby potatoes, scrubbed

salt

½-1 cup (125-250 ml) water

chopped fresh dill
Instructions
Pour the water into a 6-quart (6 L) electric instant pot. (use ½ cup for a 6-quart or 1 cup for an 8-quart pot)
Place the trivet on the top, then arrange potatoes on it.
Close the pot and lock the lid.
Set the machine to cook at high pressure. Set the timer to cook for 10 minutes.
Using the Quick Release method, bring pressure to normal. Carefully unlock and open the lid.
Remove cooked potatoes from the cooker and transfer to a large plate.
Optional: Spray baked potatoes with oil, then sprinkle with salt. Place the instant pot air fryer lid onto the instant pot.
Air fry at 400º F (200º C) for a further 7 minutes.
Sprinkle with chopped dill. Serve hot.