Instant pot vegetarian Chinese fried rice recipe. Learn how to cook healthy and delicious rice with vegetables in an instant pot. Cook it in a slow cooker- Slow Cooker Chinese Fried Rice
Instant Pot Vegetarian Chinese Fried Rice Recipe
You may also like:
Air Fryer Easy Lemony Asparagus Recipe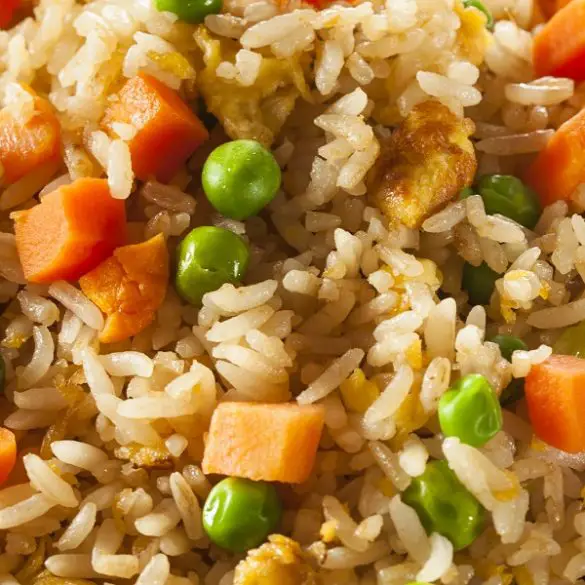 Ingredients
1 tablespoons (15 ml) unsalted butter

1 medium yellow onion, peeled and diced

2 tablespoons minced garlic

1 large egg, beaten

1 cup uncooked basmati rice

1/4 cup (60 ml) soy sauce

1½ cups (375 ml) vegetable stock

1/2 cup of mixed frozen vegetables
Instructions
Melt the butter in an electric instant pot turned to the sauté mode.
Add the onion and garlic. Sauté, stirring occasionally, for about 1 minute.
Add beaten egg and continue cooking for a further 1 minute.
Stir in uncooked rice, soy sauce, and vegetable stock. Mix well.
Close the pot and lock the lid. Set the rice option for 10 minutes. When the rice done, release the steam.
Carefully unlock and open the lid.  Mix the rice well, then add the frozen vegetables and stir again.
Serve immediately.