Air fryer easy lemony asparagus recipe. Learn how to cook yummy asparagus in an air fryer. Healthy and easy!
Air Fryer Easy Lemony Asparagus Recipe
You may also like:
Air Fryer Teriyaki Cauliflower Recipe
Air Fryer Roasted Pumpkin Recipe
Air Fryer Spicy Peanuts Recipe
Slow Cooker Potato and Eggplant Curry
Air Fryer Roasted Carrots Recipe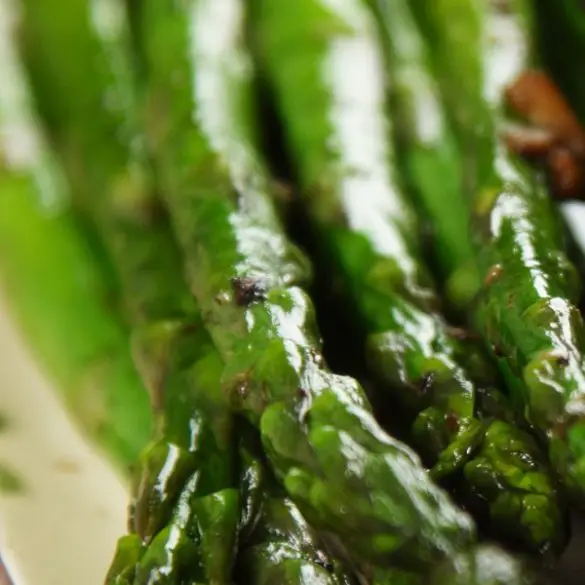 Ingredients
10 spears asparagus, snap the ends off

1 tablespoon (15 ml) freshly squeezed lemon juice

2 teaspoons (10 ml) minced garlic

1/2 teaspoon salt

1/4 teaspoon freshly ground black pepper
Instructions
Line the air fryer basket with a parchment paper.
Place the asparagus in a large bowl. Drizzle with lemon juice, then sprinkle with minced garlic, salt, and black pepper.
Toss well.
Transfer seasoned asparagus to the air fryer. Spritz with cooking spray.
Fry at 400º F (200º C) for 10 minutes, flipping halfway through.
Serve hot.