Air fryer roasted pumpkin recipe. An excellent, healthy autumn pumpkin fries cooked in an air fryer.
Air Fryer Roasted Pumpkin Recipe
You may like as well:
Air Fryer Purple Potato Chips Recipe
Air Fryer Spicy Peanuts Recipe
Air Fryer Roasted Carrots Recipe
Air Fryer Eggplant Slices Recipe
Air Fryer Roasted Garlic Recipe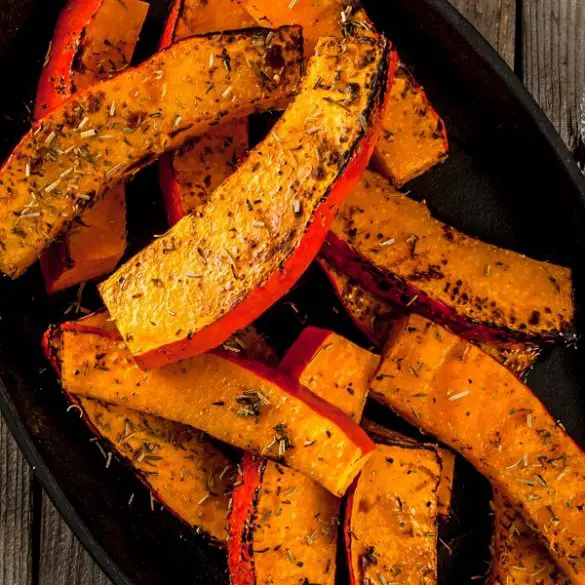 Ingredients
2 pounds (960 g) pumpkin, cut into wedges

olive oil spray

1/2 teaspoon spices
Instructions
Preheat your air fryer to 360º F (180º C).
Place pumpkin wedges in the air fryer basket. Spray with olive oil spray.
Sprinkle spices over the pumpkin.
Roast at 360º F (180º C) for 10 minutes, or until tender and golden, shaking once halfway through.