Slow cooker smashed potato soup recipe. A very easy and tasty vegetable soup cooked in a slow cooker.
Looking for more easy and delicious vegetable recipes? Try to prepare Vegetarian Cabbage Soup, another vegetable soup cooked in a slow cooker. Also, if you are looking for easy and delicious slow cooker recipes, please visit our huge collection-Slow Cooker Recipes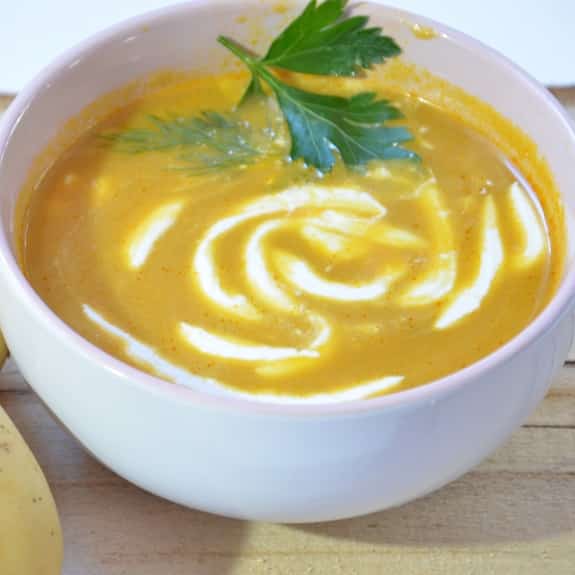 Ingredients
3 pounds (1.7 kg) potatoes, peeled and cubed

1 teaspoons (8 ml) bottled roasted garlic

1/2 teaspoon (3 ml) freshly ground black pepper

4 cups (1.125 L) chicken broth

1/2 cup (125 ml) whipped cream

1 cup (shredded cheddar cheese

sour cream
Instructions
In a 6-quart (6 L) slow cooker, combine potatoes and garlic.l, then sprinkle with black pepper and mix again.
Pour the chicken broth over vegetable mixture.
Cover the pot and cook on low-heat setting for 8-10 hours or until potatoes are tender.
Turn off the slow cooker and open the lid. Using a potato masher, mash potatoes, then stir in whipped cream and shredded cheese.
Ladle the soup into soup bowls. Top with sour cream. Serve hot.