Air fryer blooming onion recipe. Learn how to cook crispy and yummy onion in an air fryer.
Air Fryer Blooming Onion Recipe
You may also like:
Air Fryer Zucchini Corn Fritters Recipe
Instant Pot Moroccan Harira Soup Recipe
Pressure Cooker Mushroom Barley Soup Recipe
Slow Cooker Pinto Beans Recipe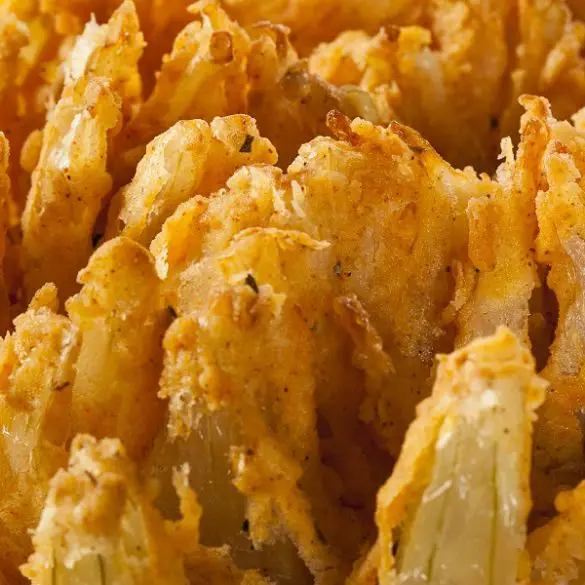 Ingredients
1 large yellow onion

2½ cups all-purpose flour

4 teaspoons Old Bay seasoning

2 large eggs, beaten

1/2 cup (125 ml) milk
Instructions
Slice off the onion stem, then set the onion on the flat side.
Cut 1-inch (2.5 cm) from the root down, into 12-16 sections, being careful not to cut it halfway through.
Flip it over and gently pull out sections of onion to separate petals.
Preheat your air fryer to 400º F (200º C) for 5 minutes.
In a medium mixing bowl, combine all-purpose flour and seasoning. Mix well.
In another mixing bowl, combine the milk and beaten eggs. Whisk well.
Sprinkle the flour mixture over the onion, making sure everything is coated well.
Transfer seasoned onion to the other bowl with egg mixture and coat well. Sprinkle with additional flour mixture.
Place in the air fryer basket.
Fry at 400º F (200º C) for 8-10 minutes or until crisp.